So this is the thing...I know that it is 86 degrees out today...but...you can't avoid the fact that Christmas is a mere 2 1/2 months away!
Seriously.
The snow, the music, the lights, that man in the sleigh...it's all on it's way.
(On a side note...for those of you that are parents of "believers" Santa threats are now fair game...i.e. "Know that Santa is watching you do that...and he is marking things OFF your list..." or my favourite "That's it! Get me the phone...I need to make a call...1800CALL SANTA". These are both great...but remember,use the power of Santa wisely;))
I am quite troubled with Christmas knits this year. I am so busy...work...kids...house...very little knitting time. No...no...there is knitting time but not so much planning and designing time this year. The WOW factor may not be in this years knits. I don't have time to really think about my knitting, I only have time to actually knit.
So, there won't be any of
this
...and there is really not time for
this
...or any of
these
.
I know, I know, it is really quite disappointing. But fear not my dear knitting friends...there are so many simple knits as well as talented knit bloggers out there...the patterns are endless.
Take for instance the
Zeebee hat
.
Yes?
Oh yes...I will be making some of these. What a great pattern...it's simple, quick and the short rows keep your interest. In a variegated yarn, this would be great! I think the nephews in my life would really appreciate it...hint, hint...send me some colour choices.
Anyway...I gave it a go. With extra yarn in the stash, itching to be knit...I did just that in a couple of nights...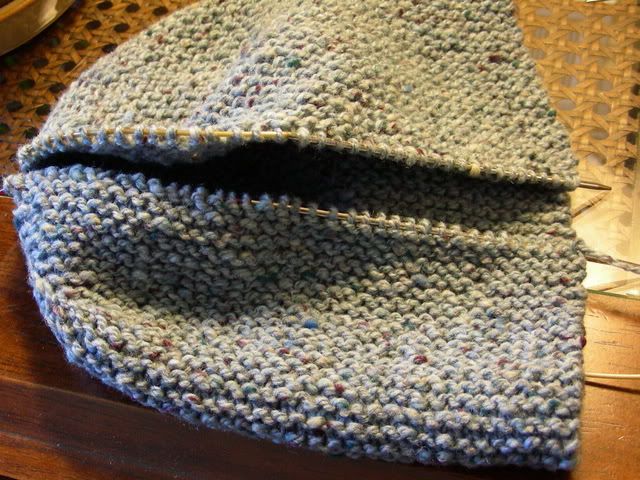 The first dozen grafted stitches didn't work out. For some reason, I was grafting like it was reverse st st. I ripped them out and studied it again...and away I went...grafting the garter stitch.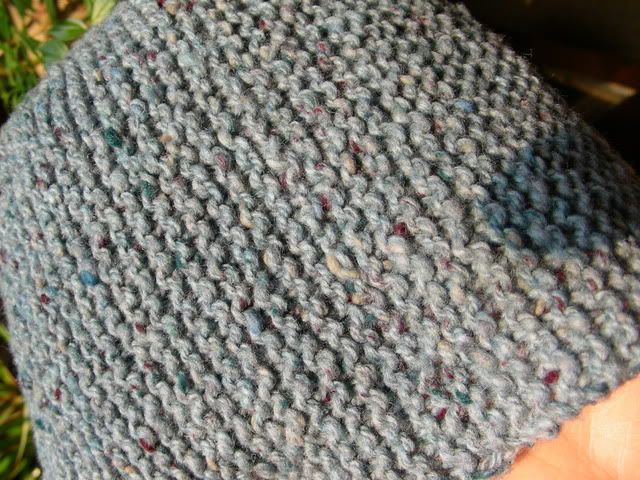 Success! It is beautiful. I wish I did this for those fingerless mitts...hmmmmm.
Fear not the garter stitch grafting! It is so satisfying.
I am thinking of a little how to lesson...on the next hat!
Happy Thanksgiving!!! You know what's next (well, besides Halloween and then the American Thanksgiving...)