I knit...and I knit...and knit...and, well you get the idea.
The dolls are all done!!!!!!
Presenting the Summer Wardrobe Collection...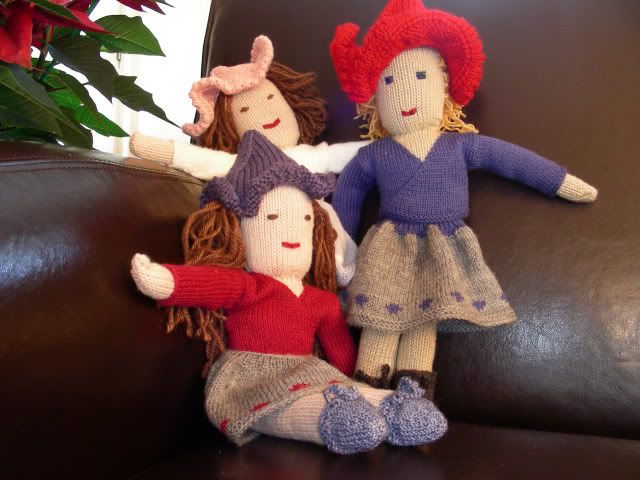 The Winter Collection...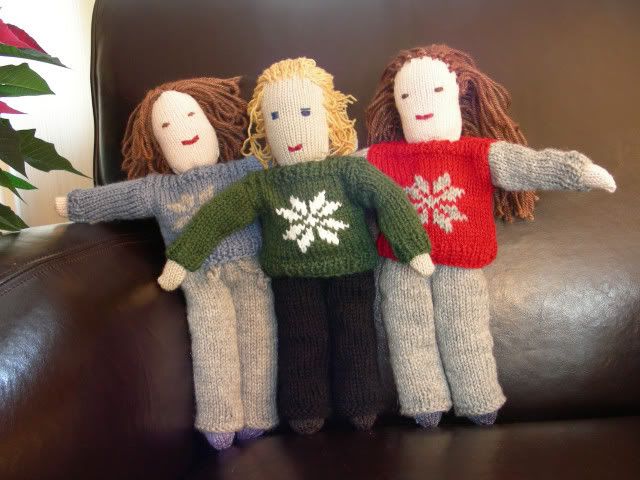 A bonus piece...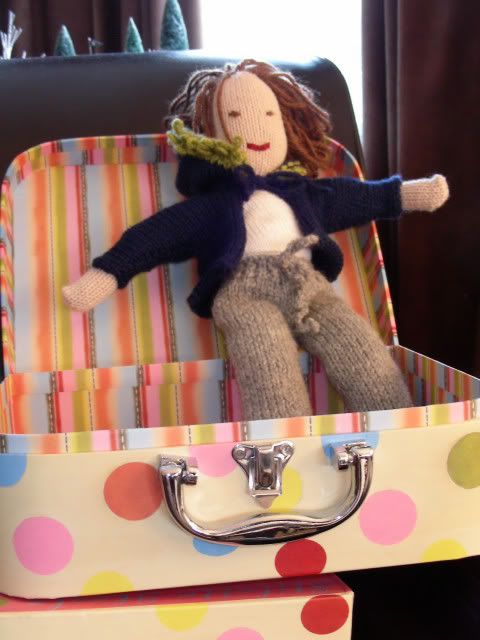 I really just had to knit this coat...come on! I just don't know if I will get to knitting one for all of the dolls...if time permits, I will.
I picked up these boxes at Winners...I thought they would be perfect for my nieces to keep the dolls and their clothes in.
Started:
May 1, 2006
Finished:
December 4, 2006
Yarn:
2 of the dolls are knit with Online Linie 160 Season in this great flesh tone colour...for the last doll I used the left over yarn from
Bea
...Rowan's wool/cotton. She looks like she has a little tan.
The clothes are all knit using left over yarn from projects....but there are still left overs!
Pattern:
the dolls in
Toys to Knit
.
These dolls are just what I wanted for my nieces. Perfect. .
I must say that they are not really quick projects. There is a LOT of seaming and stuffing to do. The doll clothes may be small...but they seem to take forever to knit up. I used the pattern for the clothes as a guide. Sometimes the hat had a shorter brim because I guessed that I would have enough yarn, and didn't. Whatever...they are still cute shorter brim or not!
The nieces gift are complete!
You better watch out...you better not cry...you better not pout I'm telling you why...