What do you think...to "matchy, matchy"??
Started:
October 5, 2007
Finished:
October 6, 2007
Pattern:
Zeebee hat
Yarn:
Jo sharp silkroad tweed dk
1 ball (2 balls for the set)
Gauge:
20sts 40 rows/4 inches using US#6 needles (the great thing about this pattern is you can use any yarn and any gauge...it generates the pattern for you!)

adjustments:
None. the next hat I will make longer. Because I decided to go with a 2" negative ease...I didn't take into account that it would shrink up in length as it stretched to fit.
It JUST fits. I would prefer another inch I think.
What a great pattern. It is great for handspuns or varigated yarns as well.
I seem to be rekindling my love for tweed lately.
Fingerless mitts info found
here
.
Here is a view from the top.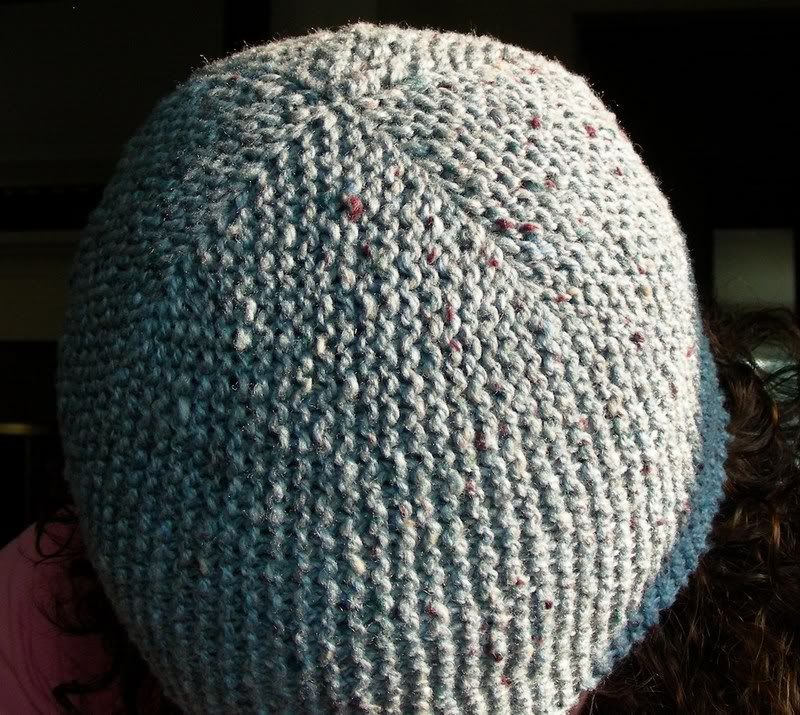 And speaking of tweed...we were speaking of it, right?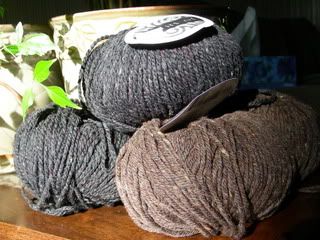 I gave in to the yarn diet...it was 1/2 off...how could one resist?
(please ignore the box of tissue...the sun was putting a glare on the camera window...and hey, I have a cold.)