Kim really knows her stuff. Look at how gorgeous
Bea
is...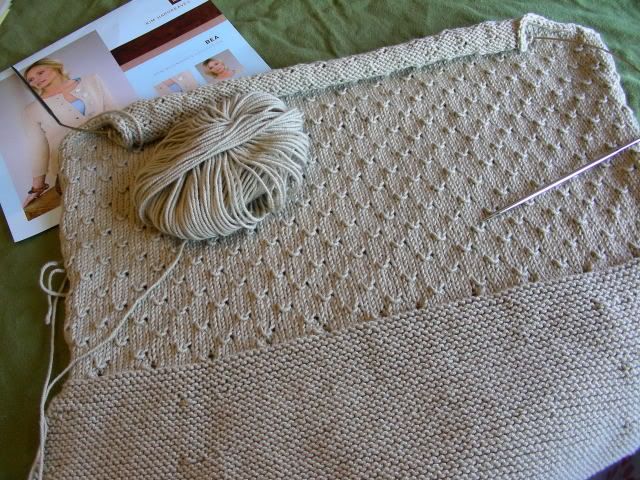 I love the garter stitch on the bottom. There is something about garter stitch, so simple yet so lovely. The pattern has some "dart" decreases and waist decreases in the garter stitch, which gives it a beautiful shape.
Look at the stitch pattern...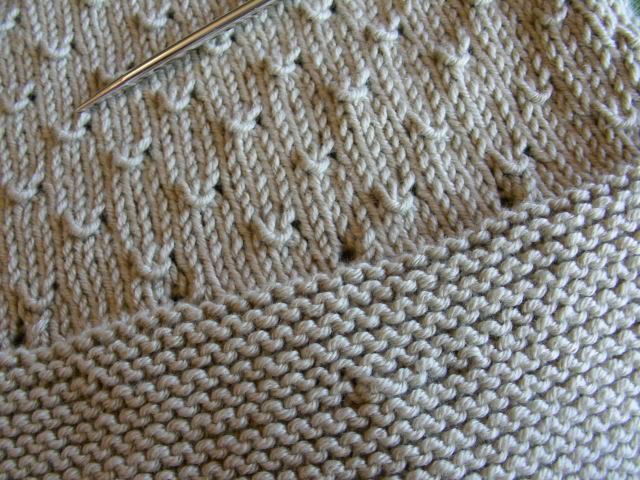 Beautiful.
The pattern is done on the WS but shows on the RS. You have to check the beginning of the row of the right side to see where to start the pattern.
I really love this Rowan Wool Cotton. The stitch definition is wonderful and it is easy to knit with. Plus, being part cotton, I won't overheat in it!
I have already decreased the armholes on the back and am currently heading for the shoulders. It won't be long...I can't put it down!
Don't worry Dad, I have been working on
your socks
as well...I am nearing the cuff of the second sock. Look for the finished pair this week!