SSS looking for a potential mate. Loves long walks in the park, or an evening at home keeping some toes toasty warm.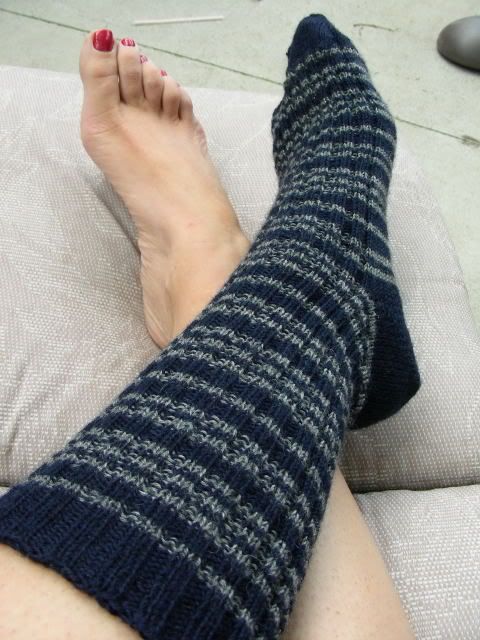 Dad, this is the sock. There will be no ripping here, the knitter is quite satisfied.
It did finally meet with Dad's approval...after many times trying it on..and a lot of knitting, we have a sock. I have already cast on the toe for the second sock...but with my left wrist "over knit"...I will take my time with this one!
Thank you for all of your suggestions. I think I will wash and then soak in conditioner to soften it up. The yarn is ok...the blue seems nicer!?
The stripes gave me plenty of length, I still have yarn left over in both colours.
Now, time to finish up "green" Cherry...I have cast on for the sleeves...the end is near.