This is just a warm up...like a stretch or walk before the run.
I came across this on
Doggedknits
. Perfect for those little fly away fuzzies that appear for the summer!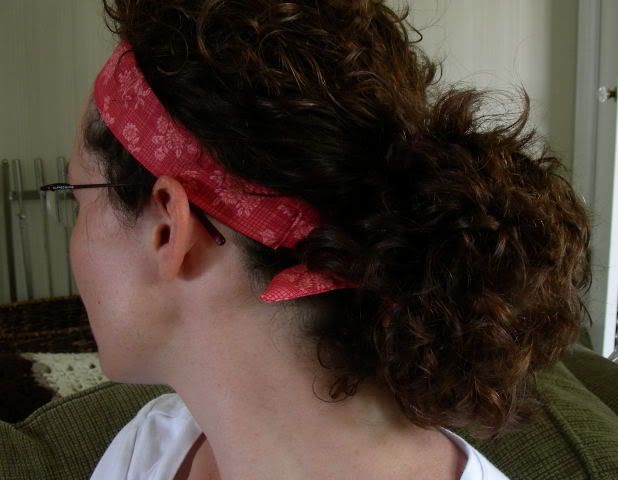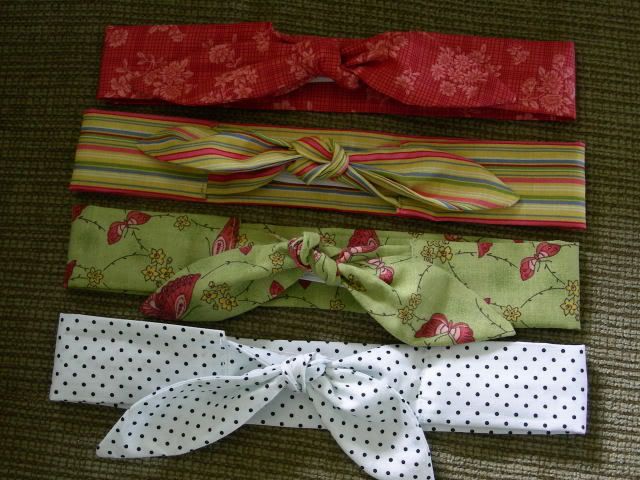 Pattern:
H
ooray for Headbands
by
Heather Bailey
Fabric:
I just picked up some of those little quilters packages at Walmart. The pieces are 18x22 perfect for this project.
Heather also has a cute little bootie sewing pattern as well...all on her sidebar.
Hopefully this week I'll get to the fabric store so I can pick fabrics for my Weekender Bag!
Thank you all so much for your comments on my Green Cherry, I am glad it is off the needles...Now I can start my Kim Hargreaves kit...