I finished those fingerless mitts in no time! What a quick knit and they would really make a nice gift.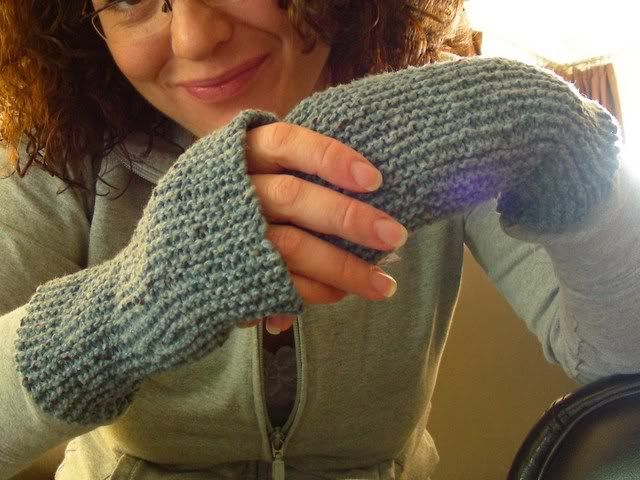 Started:
September 26, 2007
Finished:
September 27, 2007
Pattern:
Fingerless Mitts from
Weekend Knitting
Yarn:
Jo Sharp Silkroad DK in Boheme.
Adjustments:
None.
I am thinking my two older nephews would really like something like this for christmas. I remember them saying they liked the
knucks pattern
on knitty last season...this may be the beginning of the Christmas knits!
In other knitting news...I have finished the never ending sweater...well knitting and seaming it. I need to find some buttons and decide if I am putting the ribbon edging on it. I guess a trip to the notations store will determine that.
AND
I started another project!
Look who's knitting again!
Seriously...FO's, new projects, blog postings...look out!