Do you ever just feel like skipping over the sleeves and moving on to the collar?
I did just that...I know the horror...it's like reading the last page of the book...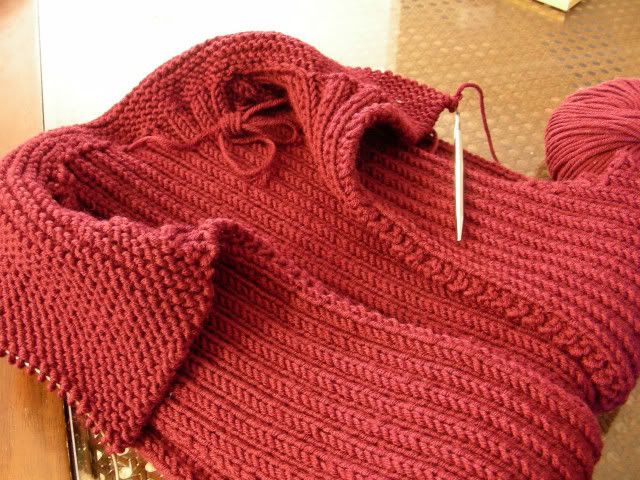 (the colour is way off in this photo...the true colour is eggplant, like in the photo a couple posts ago)
I just needed something different to do. So I will finish the collar...all the while wondering if I will have enough yarn to make the sleeves...then move on to the sleeves.
Normally, I would have blocked the fronts and back then joined the shoulders for working the collar. But, because the collar is so big, I figured it could use a good blocking too.