So I am actually using the yarn called for in this Olive pattern.
Laines Du Nord Dolly Maxi
.
I have the required number of balls for the size I am knitting....and here I am...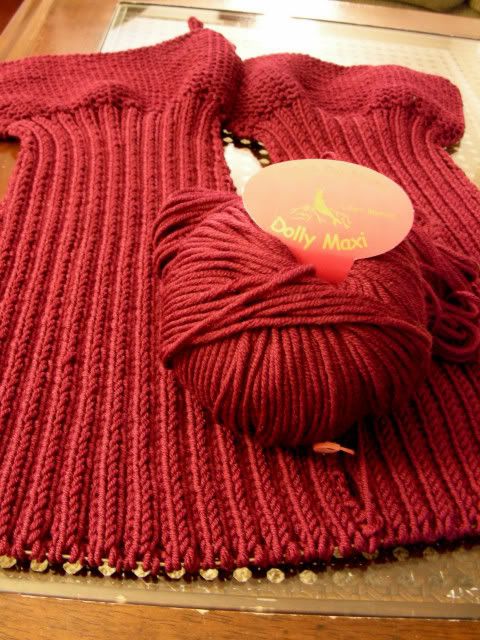 One more inch to go before I cast off the arm hole area and start the sleeve cap. Not too much yarn left on the balls I am knitting...then that one single ball...
Will I have enough?
I hate this.
The remainder of the sweater (fronts, back and collar) are all blocking.
I am cleaning today...finally putting away all of the christmas stuff...dusting...Vacuuming...and wishing I was knitting.
I think it is time for a break.
Back to my "Boston-Legal-a-thon"...season two...disc two of seven....oh yeah! I really think the episode where they go fishing in BC Canada is by far my favourite...seriously...when they go into the Canadian courts in their "costumes"...I LOVE IT!