I know, I know. I had nothing to show you last post. Just some ripped yarn, you've seen it all before!
Here I am today...a little progress on Miss Lambert's Shetland Shawl from
Victorian Lace Today.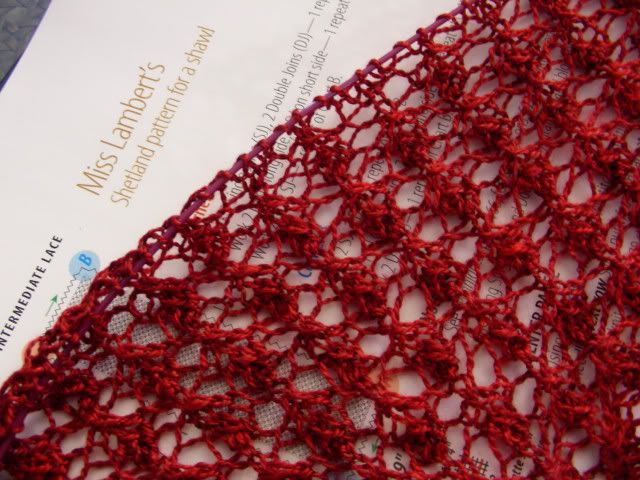 I LOVE
this yarn Sundara
sent. Absolutely a dream. I don't think I have ever worked with a yarn so thin, well maybe for socks...this could drive me crazy. I like quick progress...you know a week or so for a project...well, look for the FO on this one around the spring!
I hope it will be sooner than that. The pattern is simple...and it will be done this month...as long as I don't tire of it;)