Two days...two balls...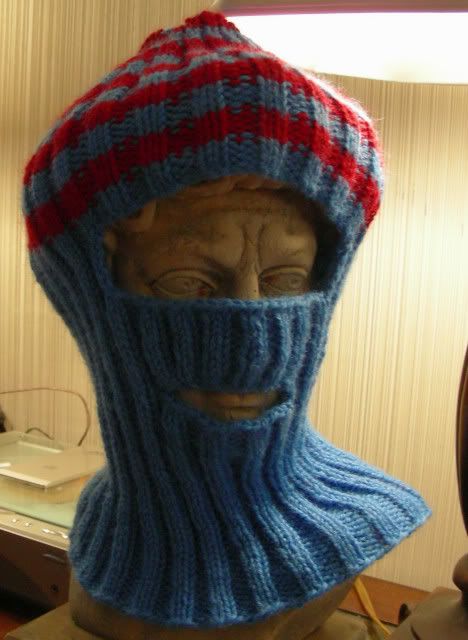 Started:
Dec 5, 2006
Finished:
Dec 6, 2006
Pattern:
Ribbed helmet from Behive's Winter Headwear
Yarn:
Diamond Tempo
...washable wool and acylic.
Needles:
US#4 and 5
Adjustments:
Done in the round as the last one was.
I know, you want to see this hat in action...maybe tomorrow...my youngest won't put it on. He doesn't like it over his face...making mental note for his hat.
Two sleeves and two hats to go....
Doctor, dentist, salon, write christmas cards, bake cookies, put up the tree, knit, knit, knit, buy crock pot....
I AM GOING BACK TO WORK!!