Look.
A pile of knitting...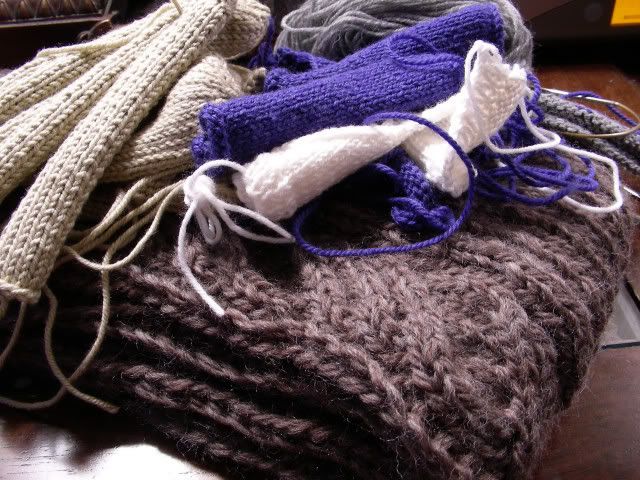 Urban Aran Cardigan fronts are done. YEAH! Just the sleeves and the collar to go. I am planning to block out the fronts and knit the collar ASAP so that I can search for a zipper.
That pile on top...well, that's a doll. Can you tell? The last doll pieces are knit...and most of one outfit...will it all get done?
Hopefully I will
go at
those dolls this weekend and knit the rest of the outfits...sew up the last one and have a fashion show on monday!
Now...those life changing...pivotal moments....I am going to need a crock pot.