I know, I know. The posts are few lately. Sorry...things are a little stressful now.
Remember when (well, maybe you are still there) you were in highschool and had no worries...they said enjoy it because those were the best years of your life...remember...yeah.
Well, I don't know if I would consider those the best years of my life...but I loved not having a care in the world.
So as we decide if we should stay or go...between the bomb dropping that my DH is doing...I have done a little knitting.
I am happy to say that urban aran is back on...no worries, it blocks just fine.
A hat is complete and drying.
A new hat has begun.
I've knit somemore doll clothes and of course....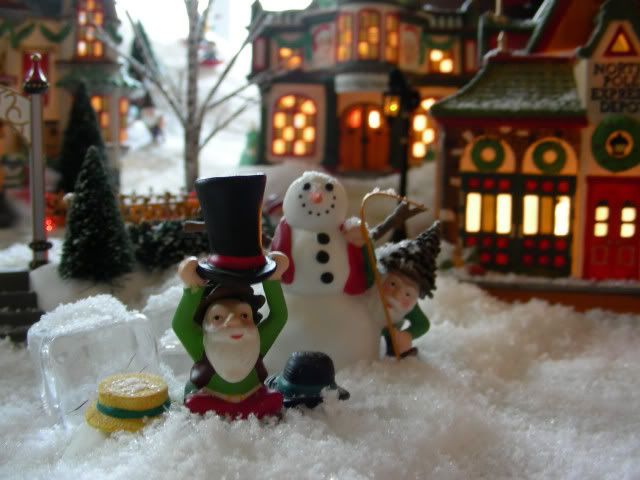 done a little holiday decorating....there's your friday eye candy!
Happy Thanksgiving and crazy shopping to all...