We had visitors this weekend so I didn't get enough knitting done. I am starting to feel the Christmas pressure....I know the last three on the list will not get done, let's be serious.
Anyway, many have asked about the book I have for the Ribbed Helmet. It is Beehive's Winter Headwear from Patons. Book No. 118...there doesn't seem to be a year written on it.
What great patterns in here I can envision in modern yarns.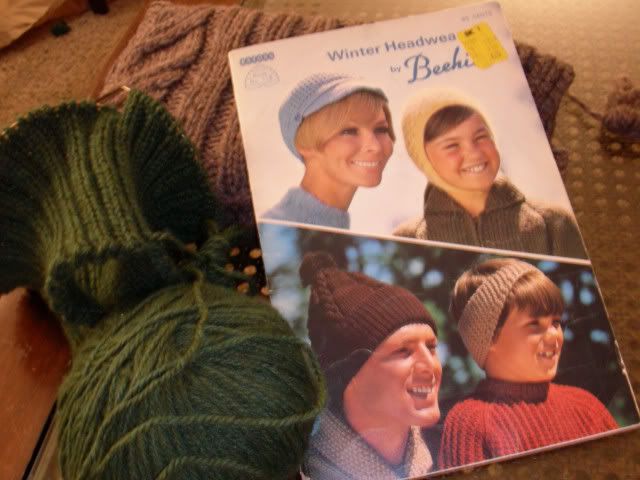 This is my second attempt at this hat. There is no gauge listed, just worsted weight yarn. I know I knit tighter than the average knitter, so I knit the adult size up to the eyes....
NOPE!
So I started again.
Whatever.
I have lots of time;)
(That's the back of Urban Aran in the background...blocked so beautifully.)