I started Urban Aran a couple days ago...well, friday on a long drive. So here I am...the back is complete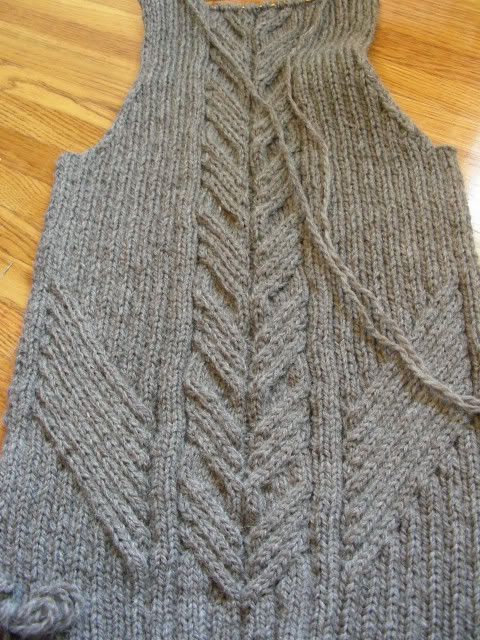 You see, I am having trouble with those stitches at the waist area. Although there is no shaping, these cabled stitches actually create the shape. I don't really want any shaping. I think they appear tighter because my row guage was off. I just feel a little unsure of the whole thing...but look at
Jared's
...it's so fabulous.
I figure I will block this piece and see how it turns out before I proceed.
On another note...windows sent me some update for my browser. So I updated it...the colour is great...but wouldn't you expect them to import your favourites? I am having a small heart attack right now. All those links you saved...the knitting tips...the one day I will knit this...those blogs you haven't added to bloglines...online yarn shopping...EVERYTHING IS GONE!
And what's up with my header...the outline is now all wonky...and it is cut off at the top? Do you see that too?
I just can't deal with this right now.