Thank you for the well wishes for my little guy...there are some funny stories you all have! Actually things got a little worse...and he got dehydrated which prompted a trip to the hospital. After a couple days of iv's all is good. We are home and I have a lot of catching up to do.
I did pick up Knitting Nature again...even though I have never received a response to my email! I decided the "Droplet Hat" would make a good belated birthday gift. Please excuse the photo...red is so hard to capture...it is actually a deep crimson tweed.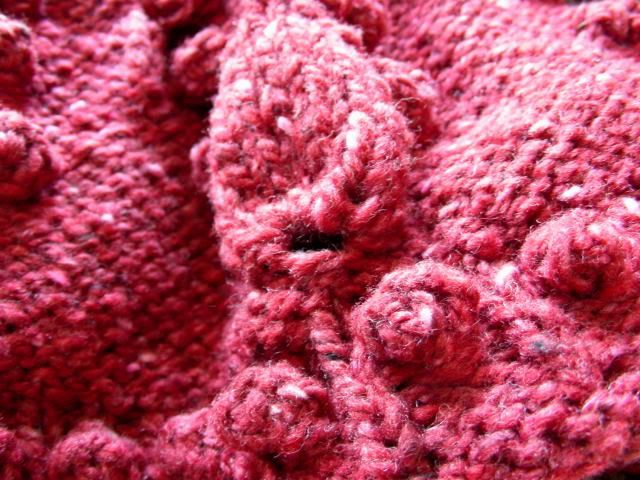 The way Norah makes her bobbles without turning the work is ingenious...it is worth a look at, even if you don't want to do the hat.
I wish I had come across this before I knit
Forecast
.
More to come as I get some rest...and do a lot of blog reading...etc...etc.