OK, this is the "masterpiece". I have done it. It fits perfectly and I LOVE IT!
Started:
March 2, 2006
Finished:
April 7, 2006
Pattern:
Forecast
Yarn:
Jo Sharp Silkroad Aran (I think 12 balls)
Adjustments:
My gauge was a little off, so I added length to the ribbing...knit in one piece, you can just try it on as you go! I also made the bobble a 3 stitch one instead of the 5 stitch.
I knew the yarn...so I blocked it to the perfect fit. The yarn blooms a little after wash, so I made a smaller size than I actually wear. The sweater has a very little negative ease now...perfect.
This is by far my most favourite knit sweater. It was fun to knit...the texture I just love.
I will actually wear this one out in public.
Here is a detail of the buttons.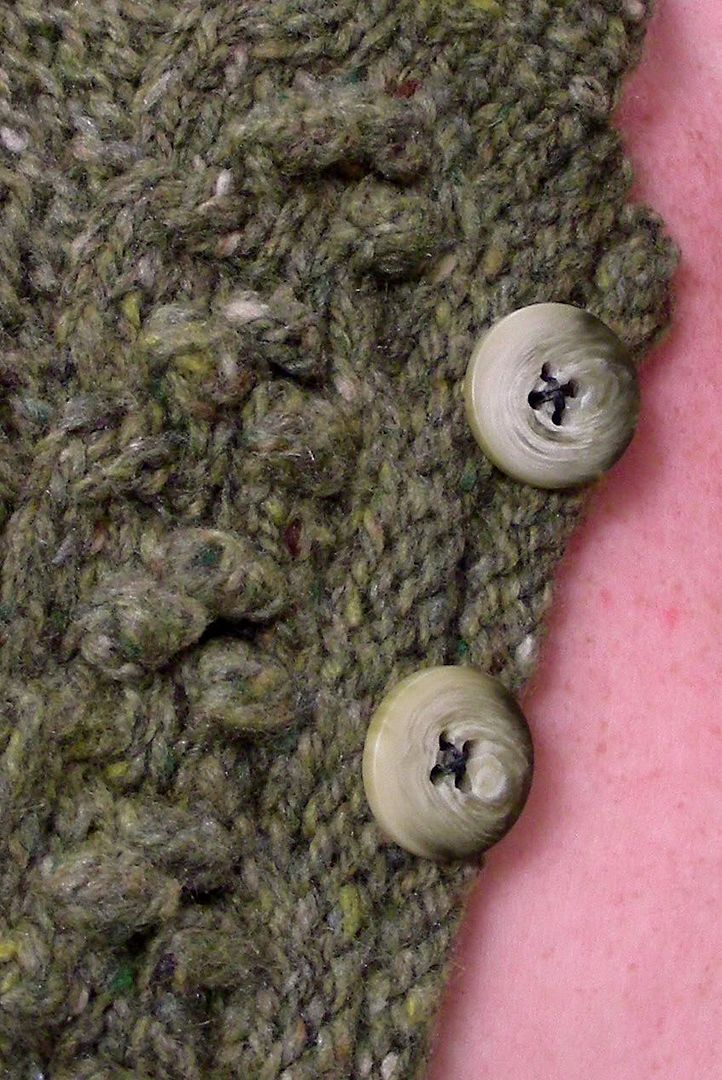 I was leaning towards some wooden ones then changed my mind and went with the green. Perfect I think!
It does do up just fine...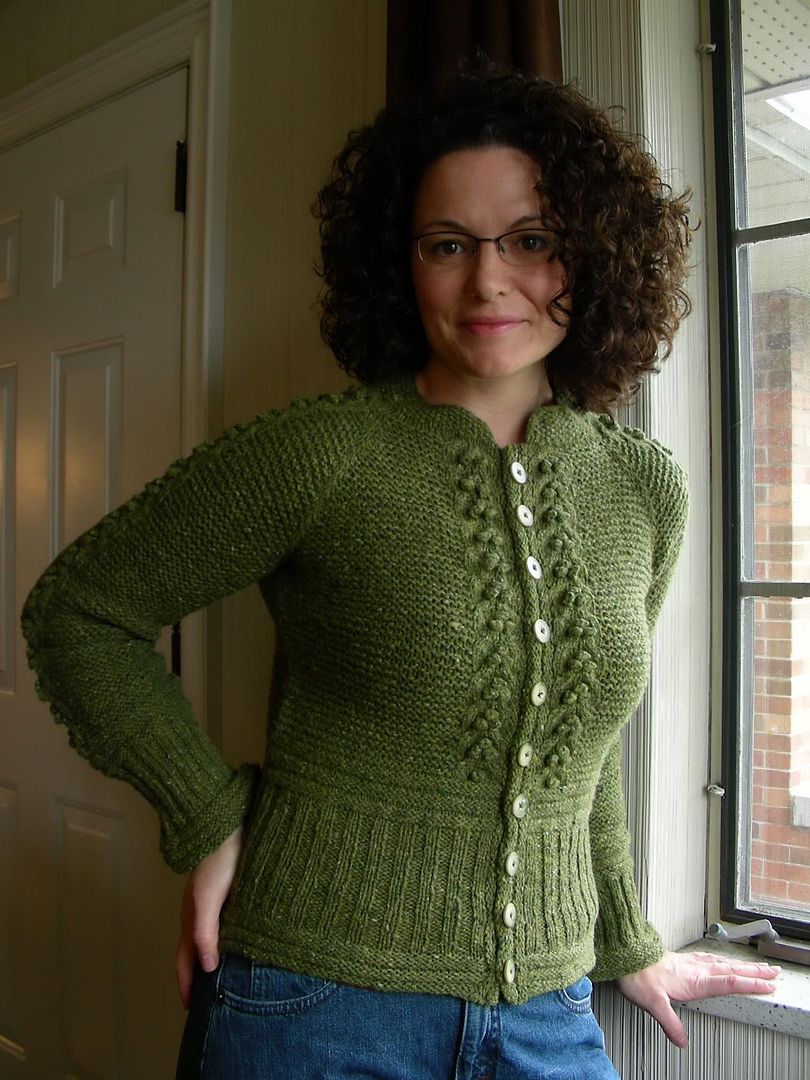 But...too constricting for me...I'll wear it with some of the buttons undone (this way I shouldn't overheat too quickly!)