Here they are in all of their glory...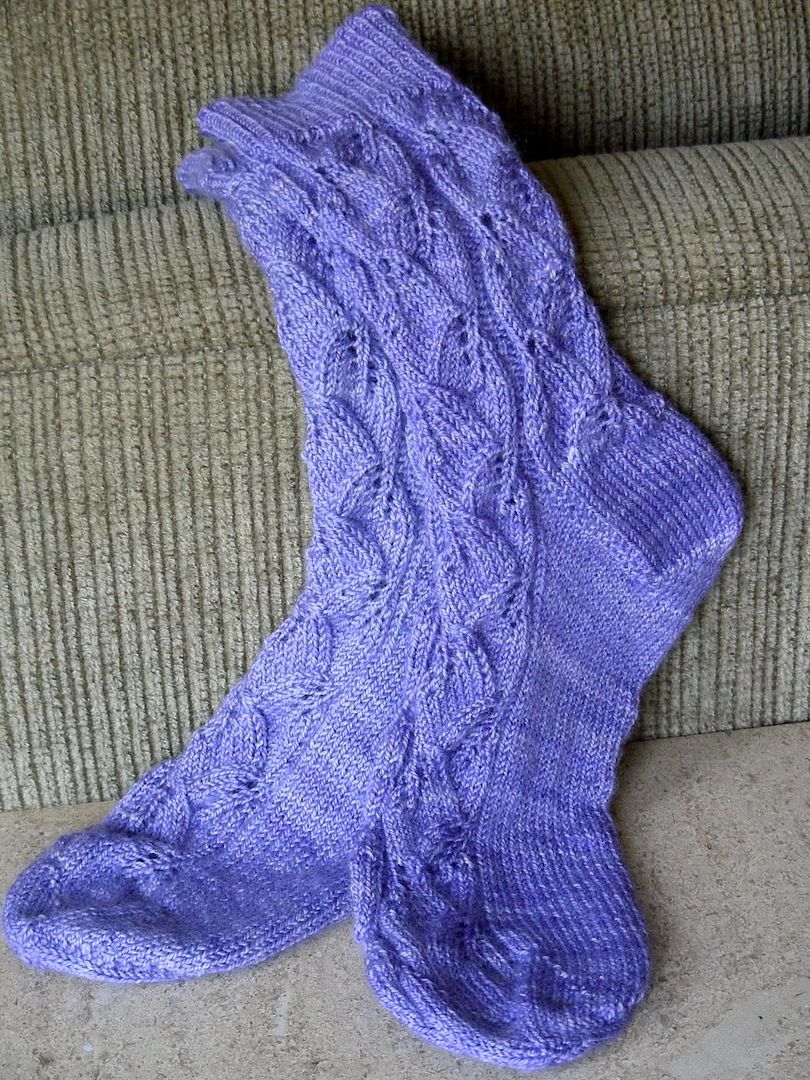 A sock sleeve, and they are ready to go!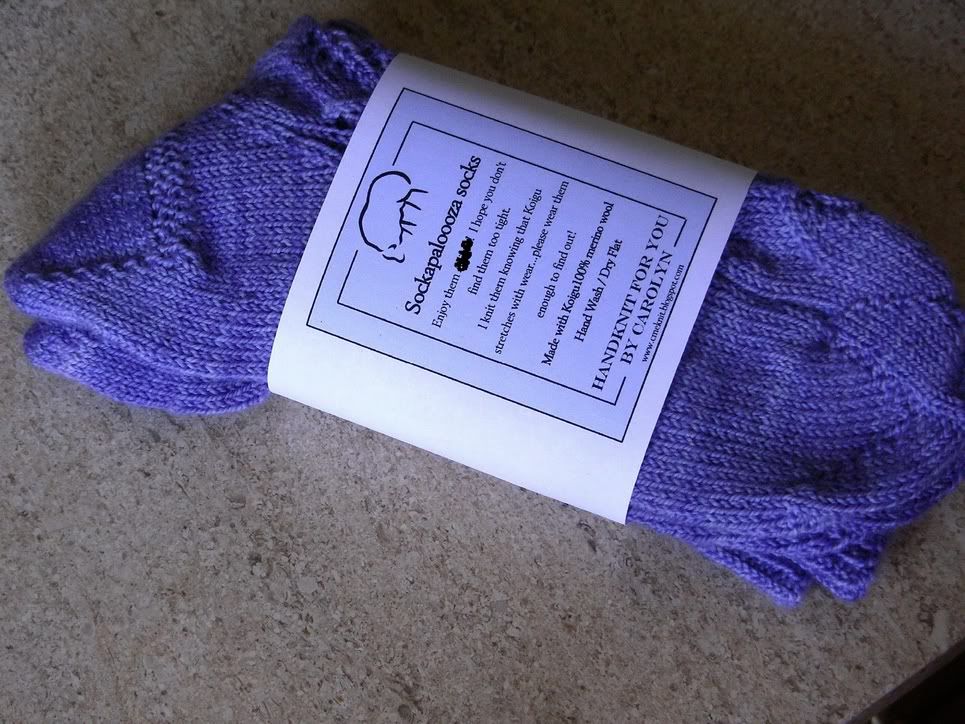 Started:
March 19, 2006
Finished:
April 12, 2006
Yarn:
Koigu 100% merino
Pattern:
IK winter embossed leaf socks.
Adjustments:
I added 4 stitches to the cast on and placed them in the purl stitches in between the pattern...it worked out just wonderfully! I also had to add a little length to them so a few plain knit rounds are after the pattern, before the toe decreasing...it still works for the pattern.
The pattern was easy to memorize and kept the knitting interesting.
Here is the short journey of your socks...
They began
here
....and I turned the first of many heels
here
.
They traveled a little...well, to the state of Connecticut.
They were born again a couple times and survived a
mishap
with the ball winder...all my fault!
My
mojo
returned...and they neared the finish line
with little left to knit
.
I hope you enjoy them!
Thank you
Allison
for another great sockpal KAL. I look forward to the next round!