I download the
Diamond Lace Fantasy Shawl
pattern today and decided to swatch it with some leftover
Regia Silk
sock yarn. Believe it or not...the addis are working for this pattern. I am using US#5 and there are no real tricky moves....well, not that I have encountered yet. Some k2tog and some ssk...a few psso's...addis this diameter can handle such simple moves.
I am loving it! LOVING. I am actually going to use the Regia Silk for the shawl. It works out perfectly and it is a dream to knit with.
The yarn has a little shimmer to it, which really looks lovely.
Check out
Cara's beaded version
she is knitting. I am really loving that idea...maybe I'll have to make a couple of these!
I am still selecting a colour for Grandma's shawl...which may be a Diamond Fantasy as well.
I do have some charcoal grey that was going to be a pair of socks...but...Nonna over in
Italy
would love the grey (according to my MIL).
Only little old Italian Nonna would love grey...or black!
So Nonna...although we have never met (I send pictures occasionally with a little note in my attempt at Italian...I found a site that will translate for you, it helps!) I am about to become your favourite Granddaughter in law!
Other knitting news...the sockpal socks are blocking!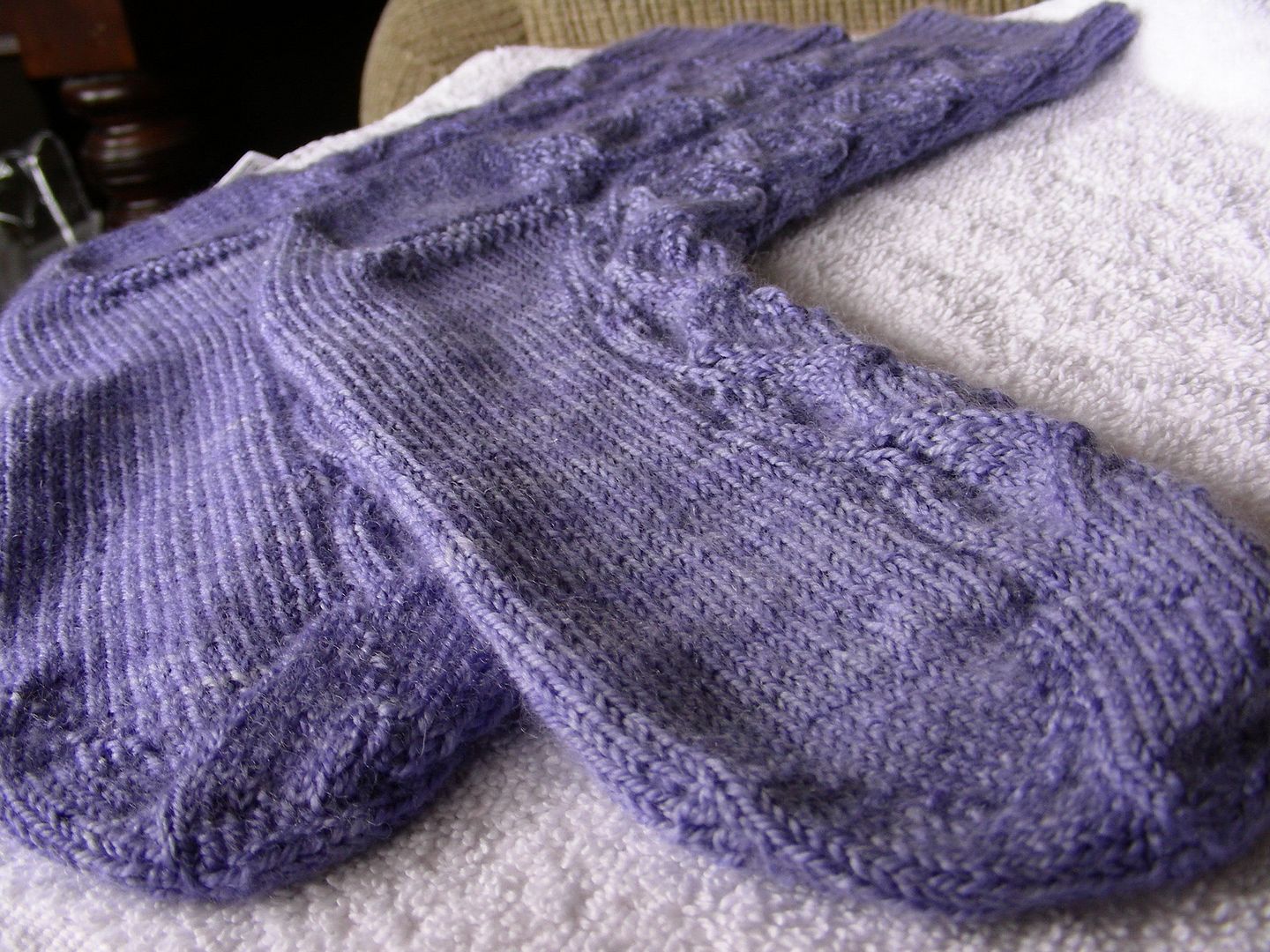 Next up, a little sock sleeve...