I do know how to knit socks...really...check my finished knits. My sock knitting mojo has disappeared this round.
Here are the problems...
I don't know where you are from. I really wish they sent out addresses with sockpal information immediately. It tells me if you require wool year round, or if you really wear flip flops and only put on socks when you receive your sockapaloooza socks in the mail.
You have no blog. So I can't sneak around and see what type of socks you have knit for yourself.
Your measurements are incorrect that you sent me. I know it was a typo because the size is not humanly possible...but I am pretty sure what it should be. I've tried to contact you but have never got a response...so I am not absolutely sure of your size.
So you see, I am knitting blindly.
Here is what has happened since we have last spoke...
I reevaluated the socks. I started with a very small 2" in the round gauge swatch. Well, evidently when I knit in the round on something larger...my gauge loosens. Don't ask, I can't figure it out. Look at these stitches...way too loose...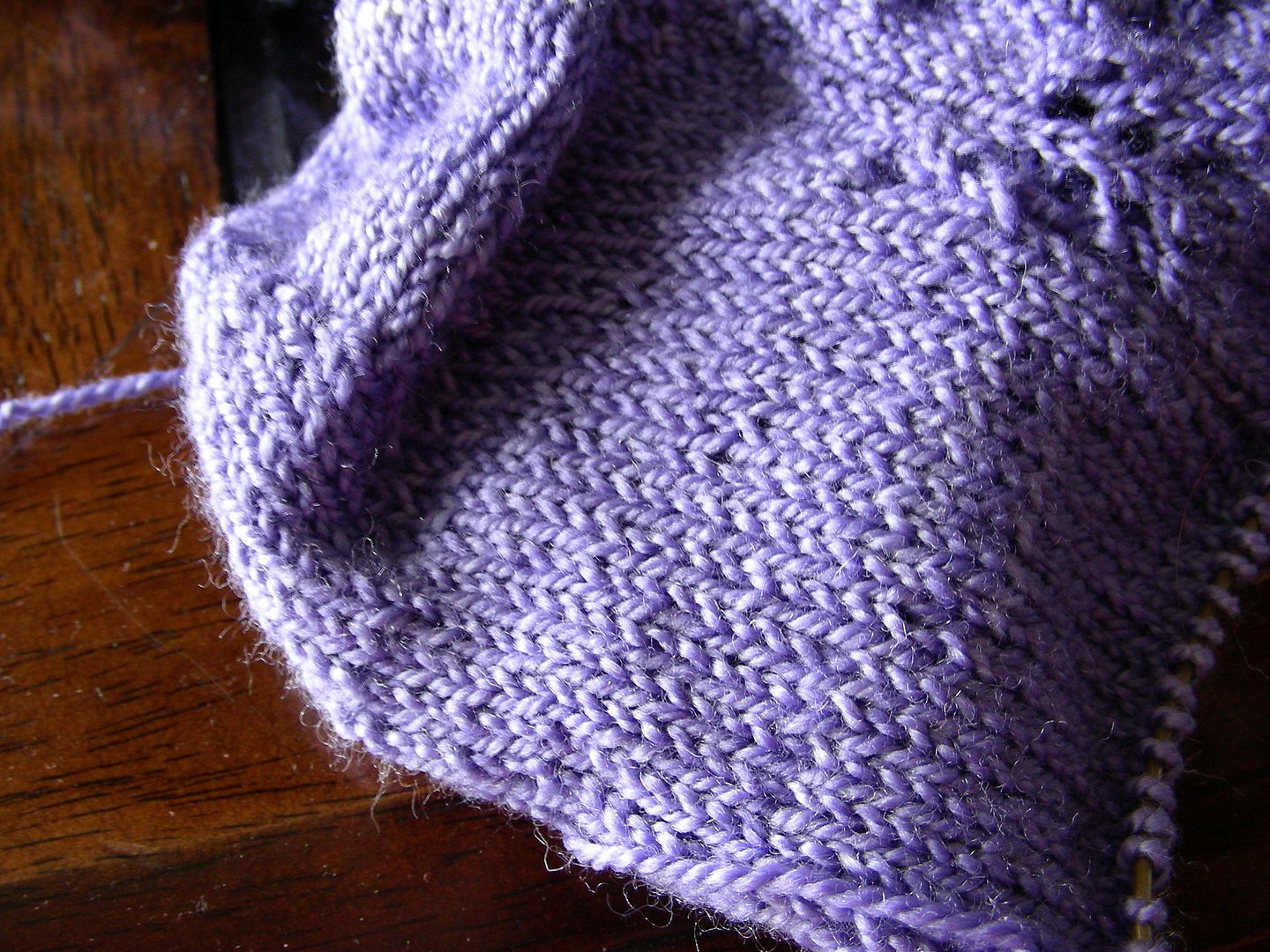 Instead of the 15sts per 2" I now have 14sts per 2" and that makes a big difference. I am using the yarn the pattern calls for and normally need to go up a needles size, now I am going down a needle size...figure that one out.
So, on the 14hr ride home, I decide to knit the lovely lace socks with the other ball...maybe that one will be better.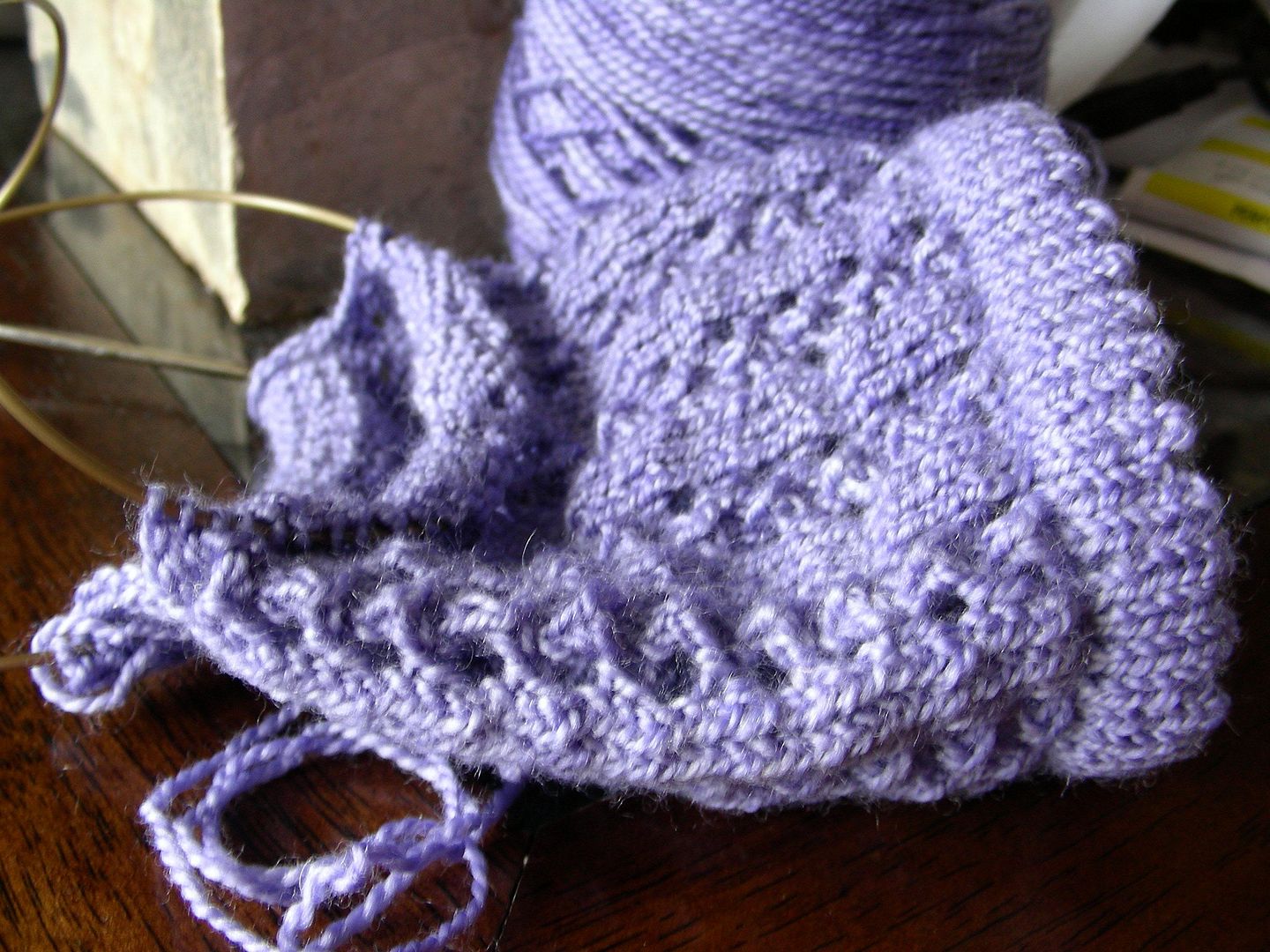 No...I don't like it. I put it down and just looked out the window the rest of the way...seriously. When you think you are packing too many projects...put another one in just in case!
This is actually the second attempt at this socks that has been ripped. (I think it is the inelastic twisted stitches that bother me.)
So I start ripping...what the...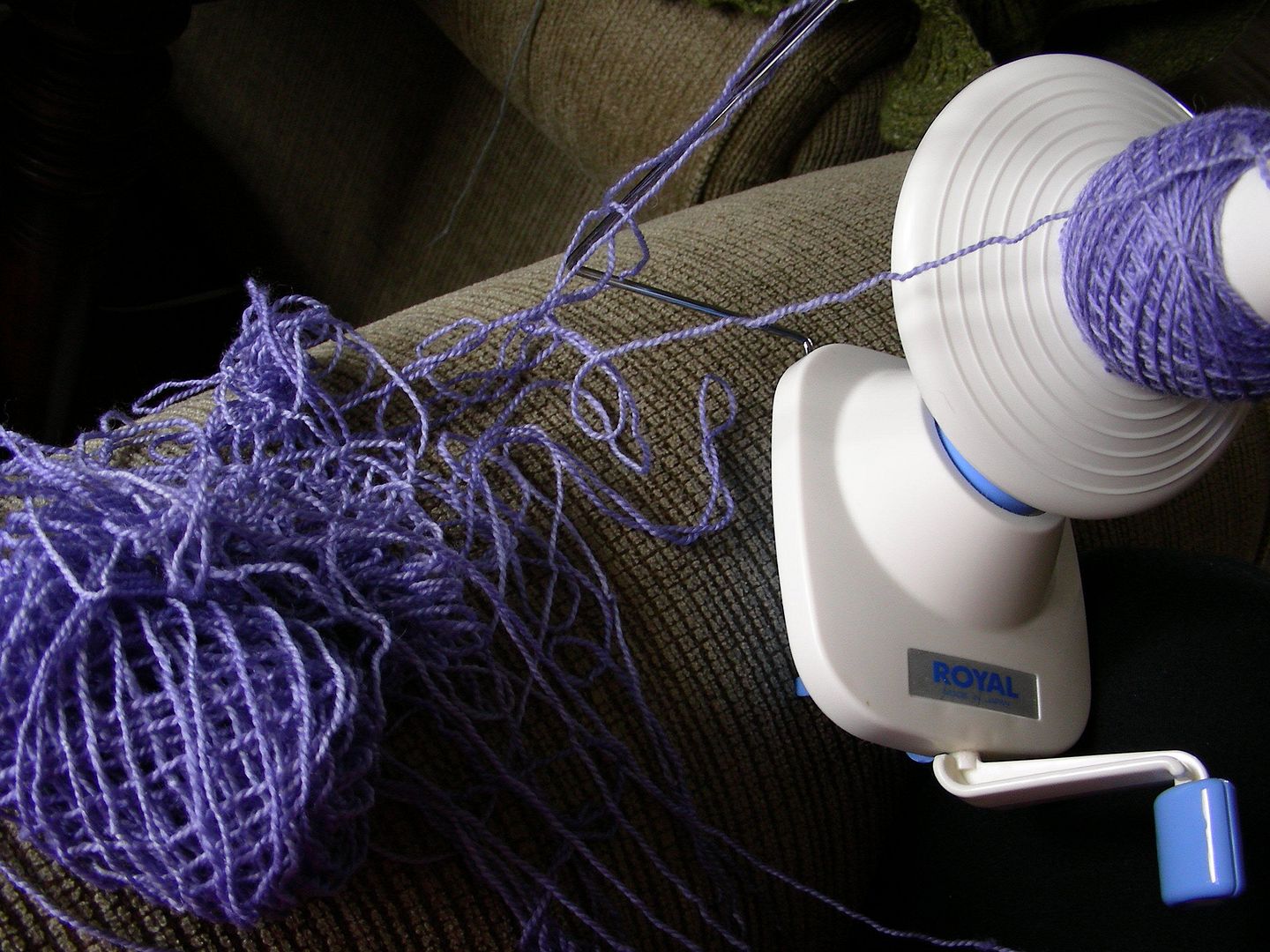 Don't ask what I did, but it took an hour to fix.
So I cast on the leaf socks again, this time with smaller needles and adding 4 sts in the reverse st st between the pattern. This should make the correct size....well...it seems a little tight.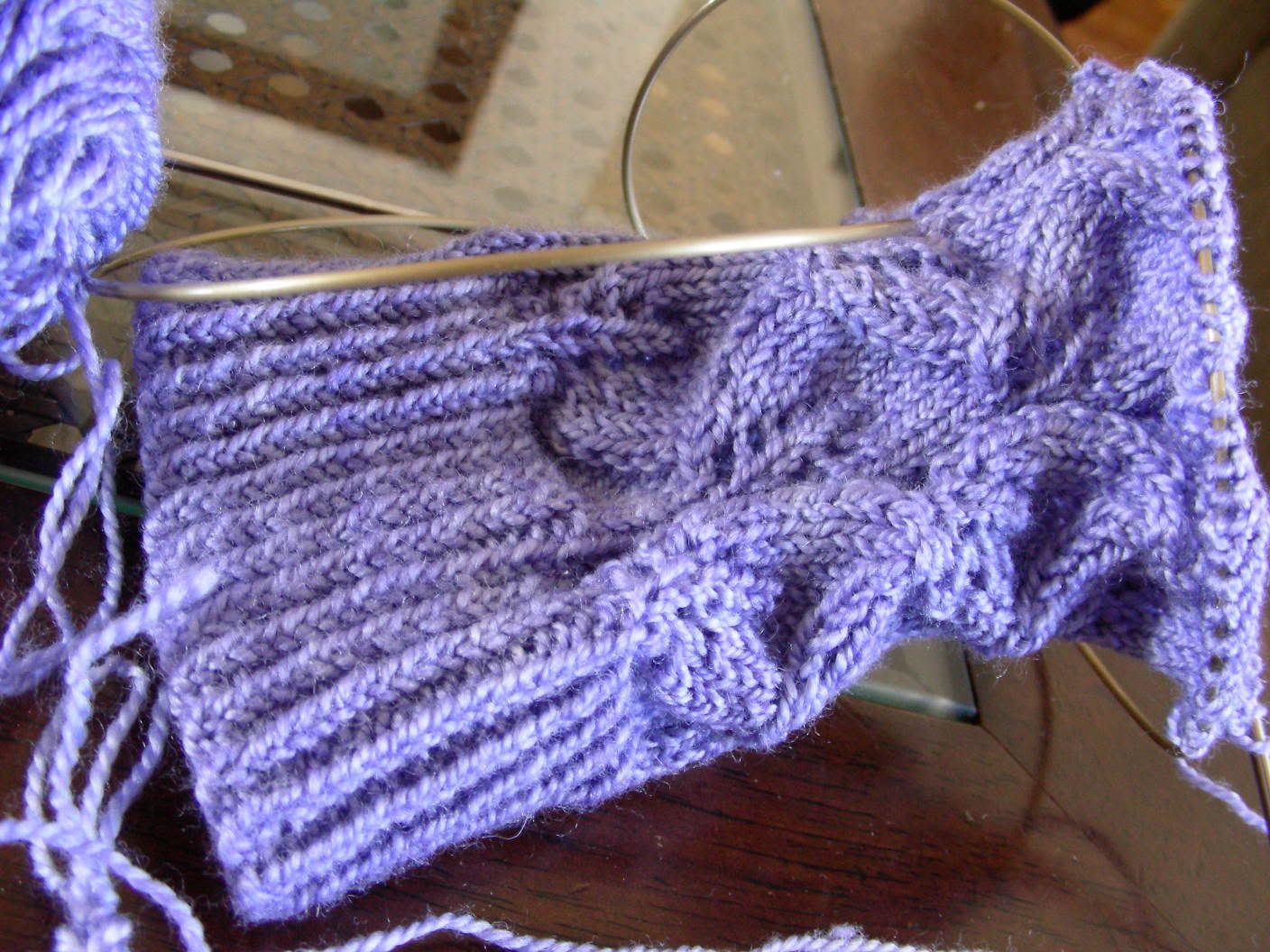 I don't know...I keep trying it on every couple rounds...I have never been more unsure of a sock.
I may keep knitting this...maybe not...I don't know....I just don't know.
I see what you are doing. You are challenging me...I won't give up...I accept the challenge!