I thought I should show you some progress on the Diamond Lace Fantasy Shawl...like before I show you the FO.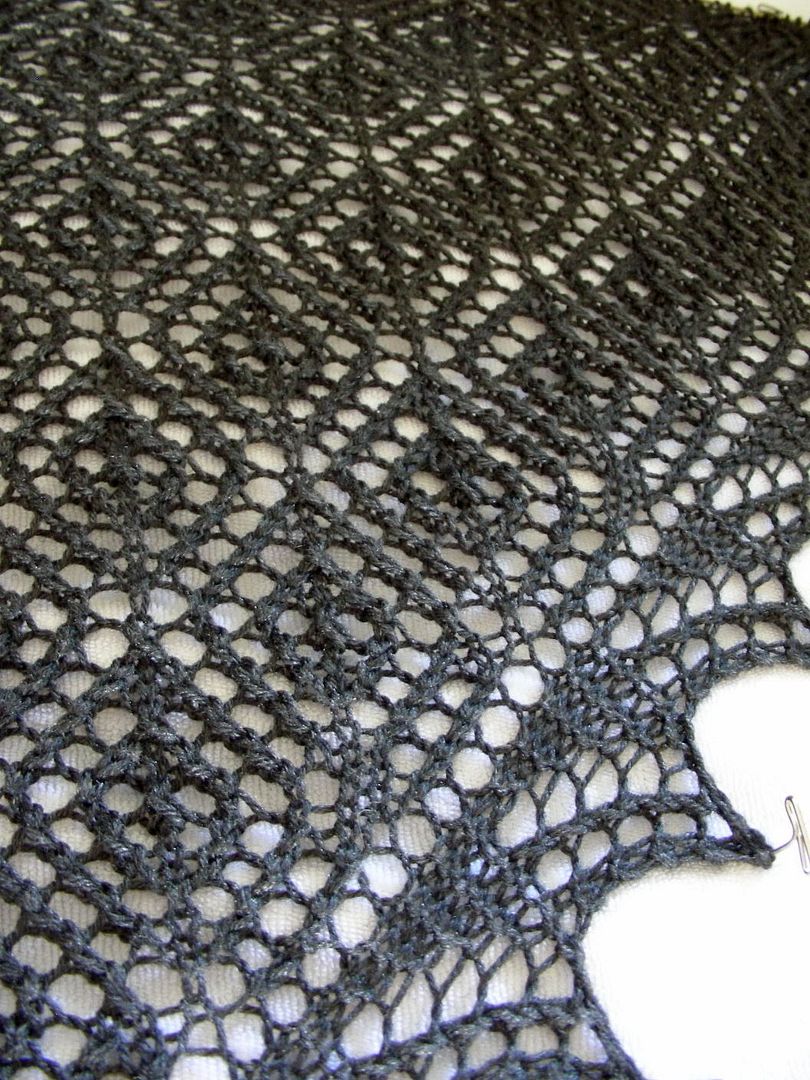 It knits up really quickly. The pattern is easy to follow. I can't say that I have memorized it...I just need to glance at the beginning of the row. You can also easily catch mistakes as you knit....yes I do make mistakes. (can you see the one I didn't fix? I really caught it late...and...and...well...you can hardly see it)
I have had to tink back a couple times...no big deal.
It is now a "scarf" size...6 repeats of the main pattern. I could stop here because Great Nonna is so little...a scarf may be a shawl on her! I'll do another repeat and then check my yarn situation. I think seven repeats is all I will get out of it, along with the icord edging....