I started the lovely lacey sock from the current IK. I decided to do the dk weight...but I don't know if I love them. They knit quickly, but they are a thick sock.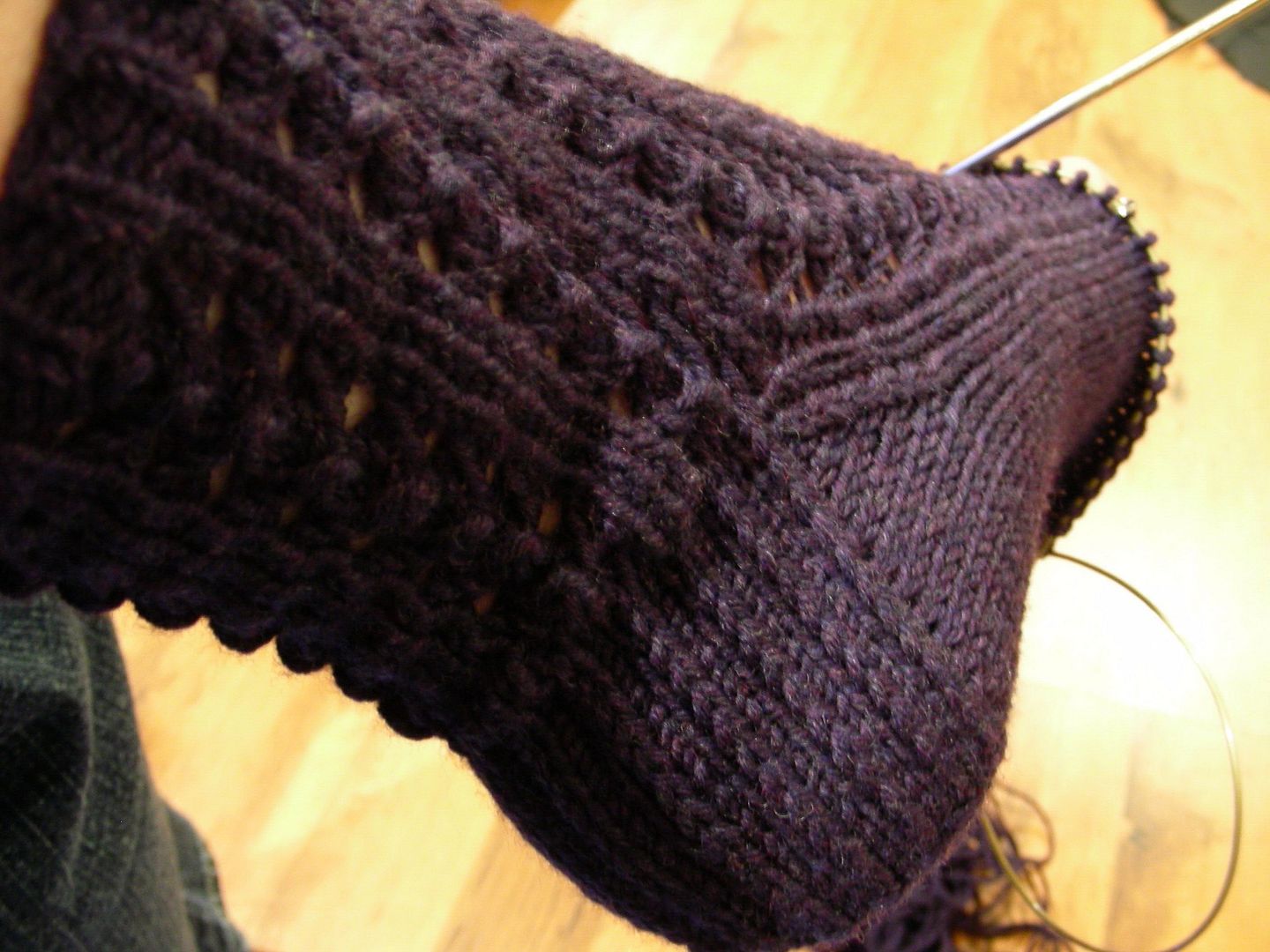 Around the house they will be perfect. I do like the pattern. It is simple and would look fabulous in a lighter weight yarn. So yes, I will be knitter the fingering weight as well.
Lets take a moment and talk about the Olympic
Canadian Women's Hockey Team
. I really don't know to much about hockey...so help me out. It was late...but I am pretty sure that I heard the announcer say that the spare goalie (you know, the understudy...the one you put in when the regular goalie is injured...whatever they are called) does not...I repeat
does not
get a gold medal. She is part of the team, but I guess did not play. Ok, rules whatever.
Not only do I see this as unfair...but I am sure the announcer said that in the Mens Hockey team...the spare goalie does...yes that is right...
does
get a medal. Explain please.
Correct me if I heard incorrectly.
It is shocking.