I knew I would eventually have to do it.
Hook.
Damn pattern...it had to add a little crochet to it.
Reverse single crochet
. Not just normal crocheting, but I have to reverse it to. Great.
No pictures of me crocheting. It was painful to see people. Seriously.
I worked at it, ripped it (many times), worked it again...until finally I got it. I know the pattern says to work in every stitch, but that creates some sort of wavy edge...not what I wanted. So I worked every other stitch and that produced a lovely flat edge.
I also did not overlap the right side with the left. It was way too bulky. So the right side hides the zipper and the left butts up to it.
Mouseover the picture for how the closed zipper looks.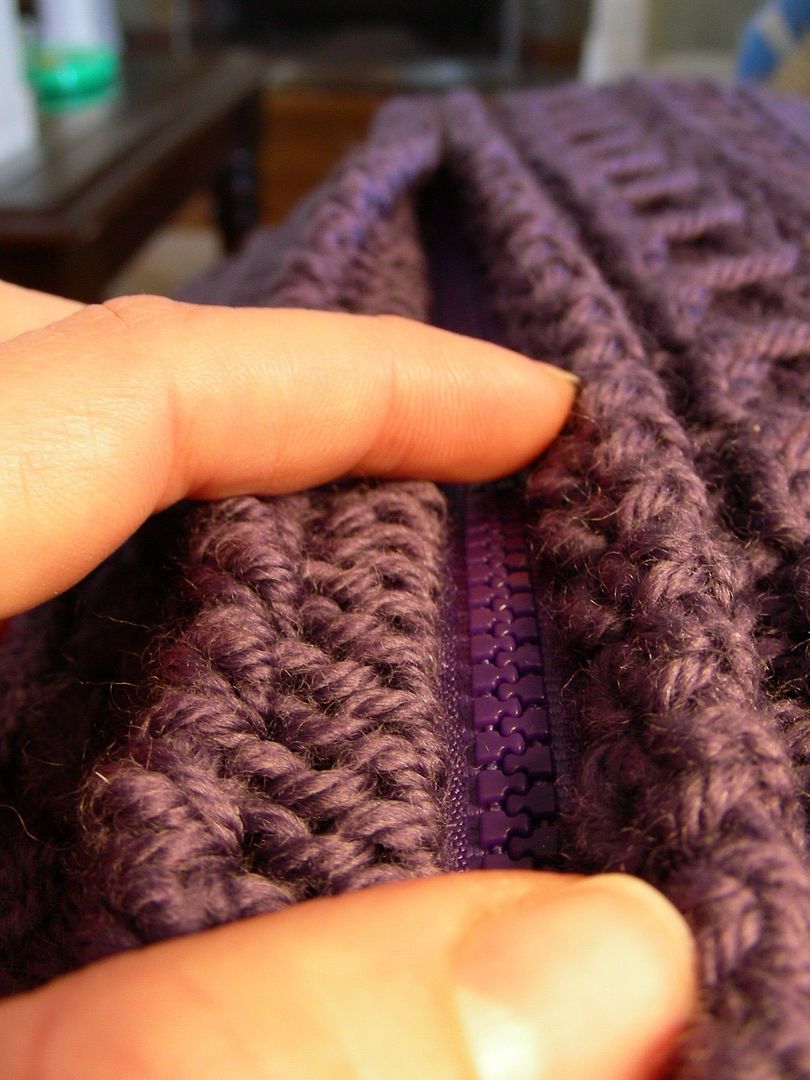 The zipper was not really what I wanted...but with 3 days to go, I don't have alot of options. The sweater is deep purple and the zipper is a brighter purple. But hey, you can't even see it...so I don't mind.
Here is the neck edge all finished up.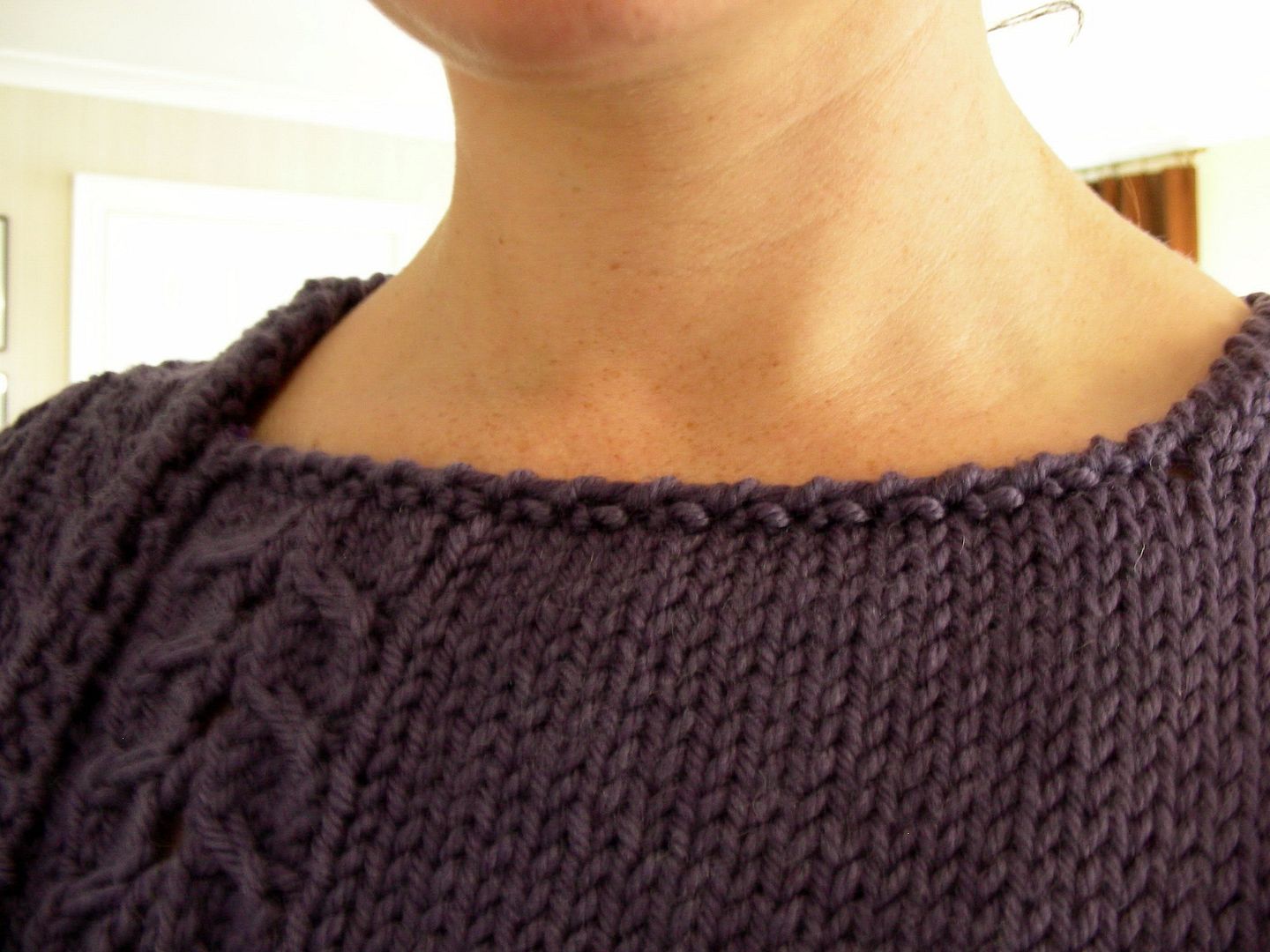 All that's left are the sleeves...and they are busy blocking.