It's knit. It's done.
The fronts and back pieces are blocking. I need to find a zipper that matches pronto! I haven't had any luck and it is too late to order one on line.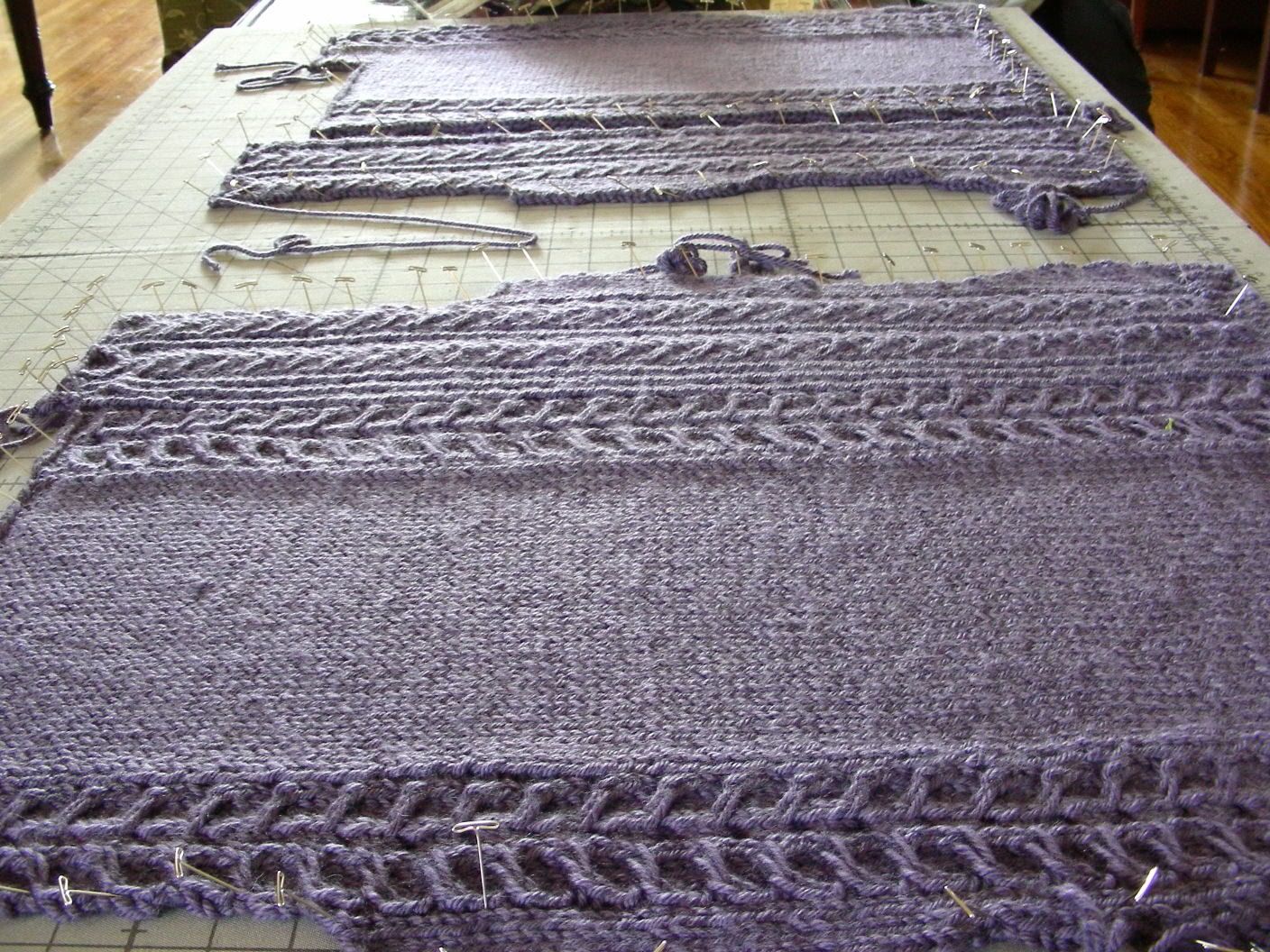 I finished the sleeves in a panic yesterday. I thought I was going to be short yarn. The requirements must be off for this pattern. (
Gull Stitch Cardigan
IK Winter) I will investigate and post it with the finished object.
Now, more blocking...a lot of seaming...sewing...and hoping that this baby will fit!
Go Canada Go!