I paid a visit to the library to arm myself...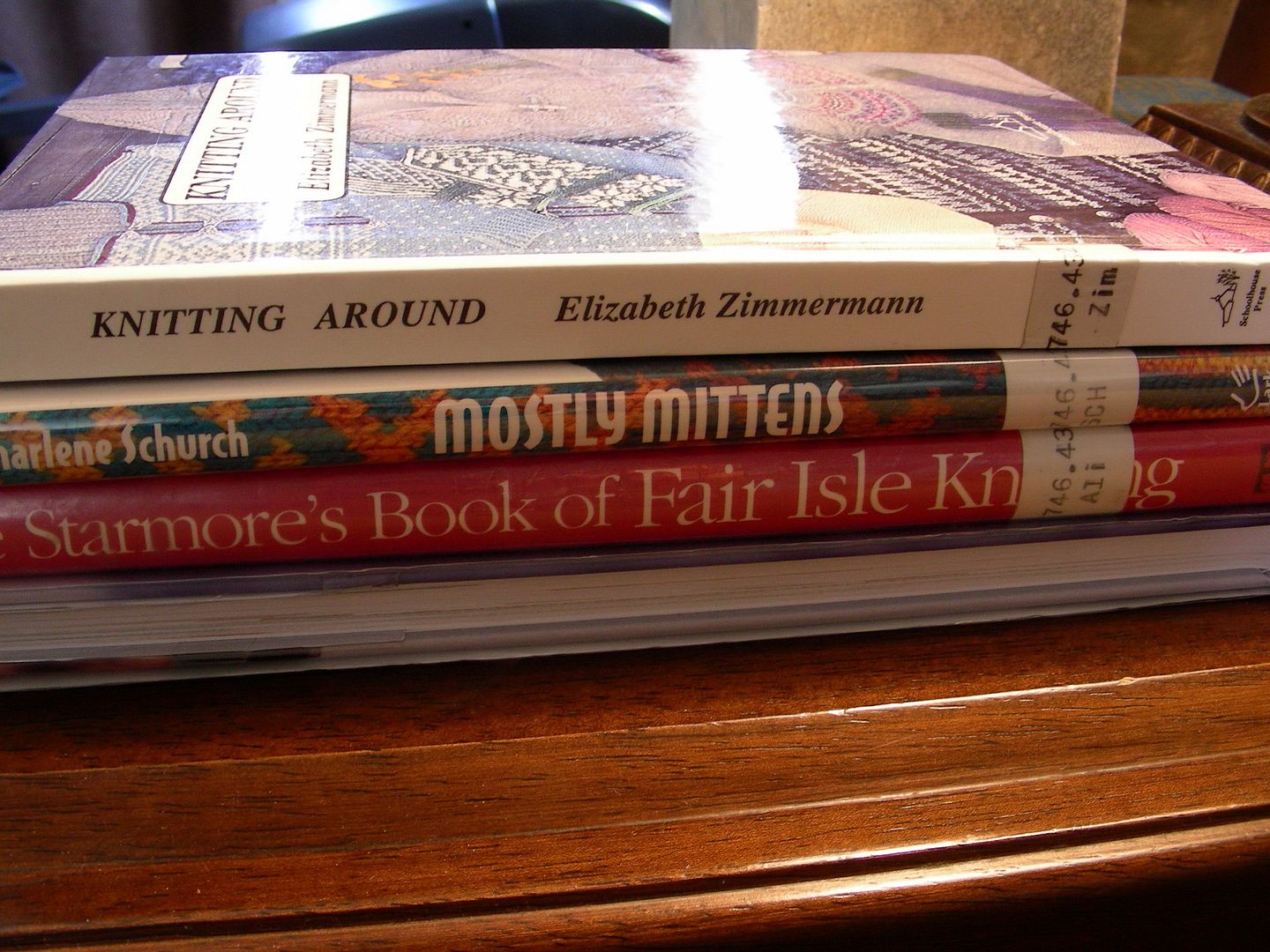 I started two different pair of socks with baby ull...then made an executive decision. I'm siding with
Purly
on this one...it is just a little too scratchy for socks. Maybe it softens up with a soaking in eucalan...I didn't wait around to find out. Mittens. Baby Ull is great for mittens.
So after a little reading about
Komi knitting
, (similar to fairisle, I guess. Komi knitting is Russian and the geometric design was the attraction for me.) I started on a mitten.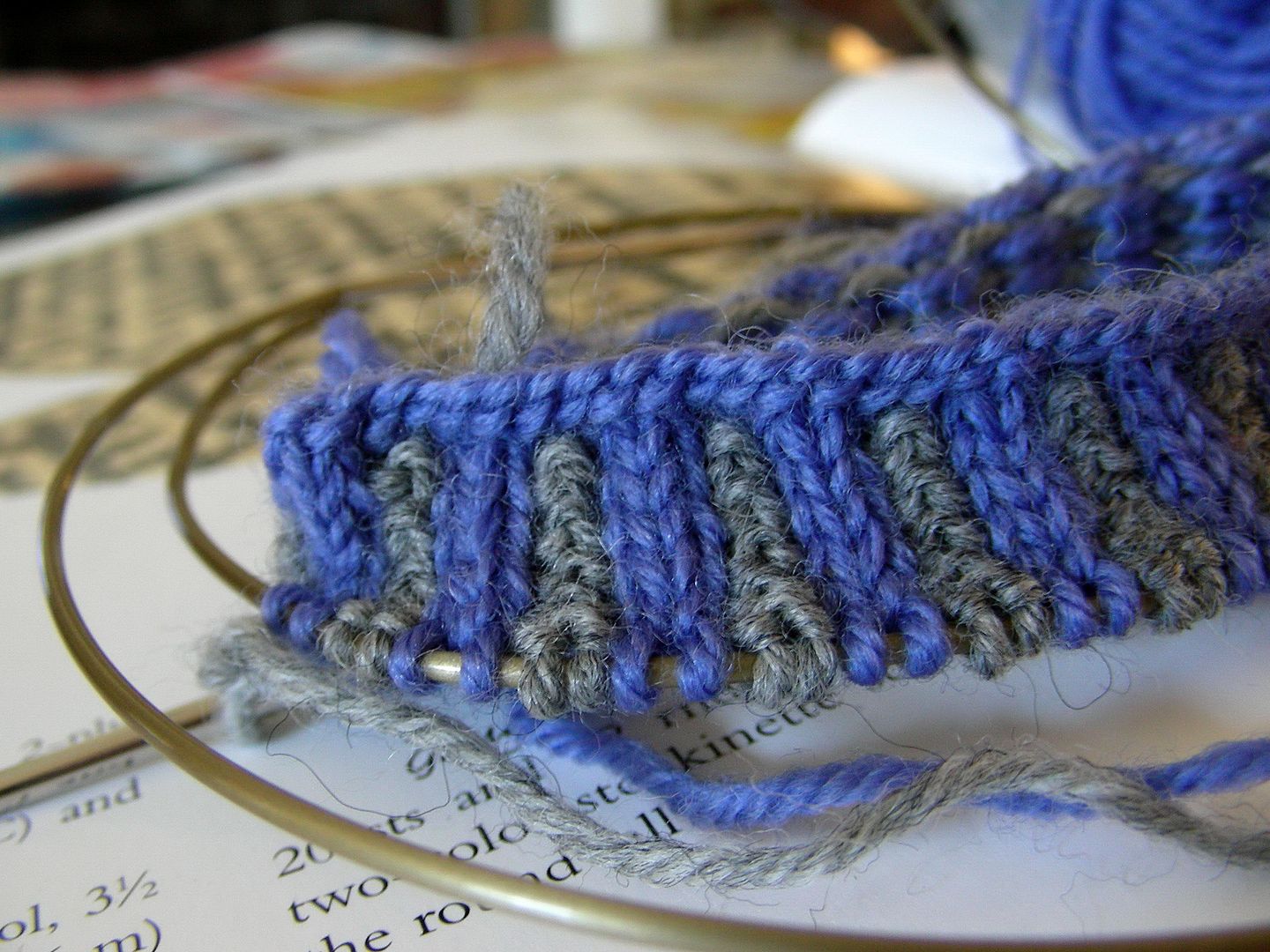 I cast on a couple times, deciding that the
Old Norwegian Cast-On
suited the cuff the best. Then on with the corrugated ribbed cuff. Simple so far. Now the exciting part...the pattern.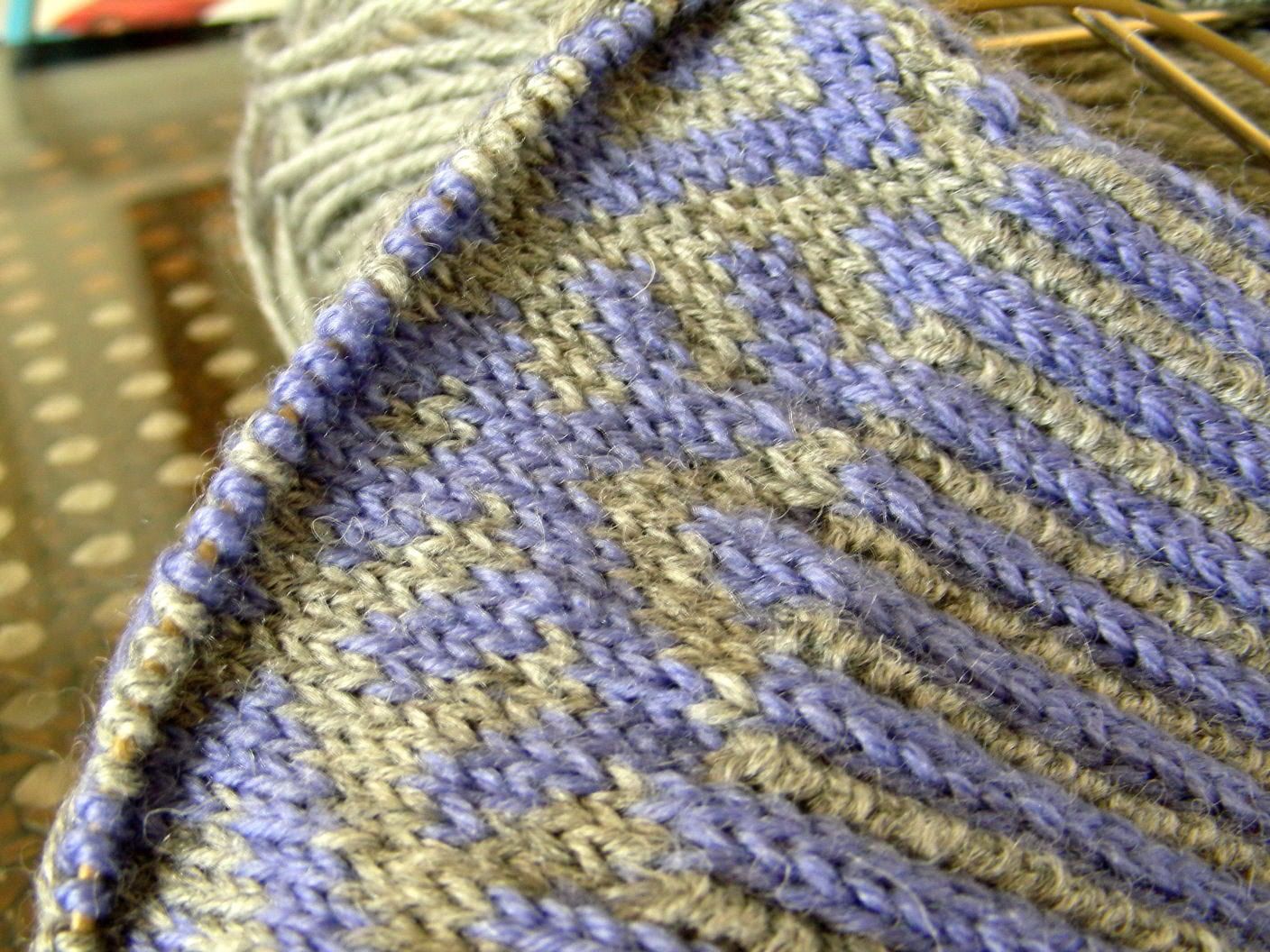 I am just loving this! My tension seems pretty good. I think it's because of the fingering weight and the size 1 needle. It seems easier to keep an even tension on the floats in this fine knit.
Have you visited
Oliphaunt Knits
? I think I found Lisa's blog when I was knitting Ene's scarf. She has inspired me to try fairisle knitting. It was on her blog that I first observed steeking. Knitting and scissors just scare me! Check out the gorgeous
Komi hat
she knit!
I have made one very interesting observation. Throwing a curve at my love of magic loop. It is so difficult to float in magic loop. The edge stitches are pulled to tight. I don't know if there is a way to correct this...but I think I may have to pick up the dread double pointed needles. We have been apart for some time. I must learn to love them again if I want to be a successful "colourful" knitter.