Well, I did go to my LYS in search of some yarn for the Lace Leaf Pullover. I found this
Katia Himalaya
in denim. It wouldn't normally be my first choice in colour...but there wasn't much of a choice here. I went with a 50% wool and 50% acrylic blend hoping that it wouldn't be so hot...although the owner of the shop did inform me she doesn't like acrylic because it doesn't breath and therefore makes her sweat. Interesting, I never thought of it that way...we will see.
I started a couple days ago, working inbetween my sock. I did a sleeve a day...I screwed up the increasing for some reason on the second sleeve and had to rip the whole thing out and could still knit it up again that day.
Here we are today. Two sleeves and the collar.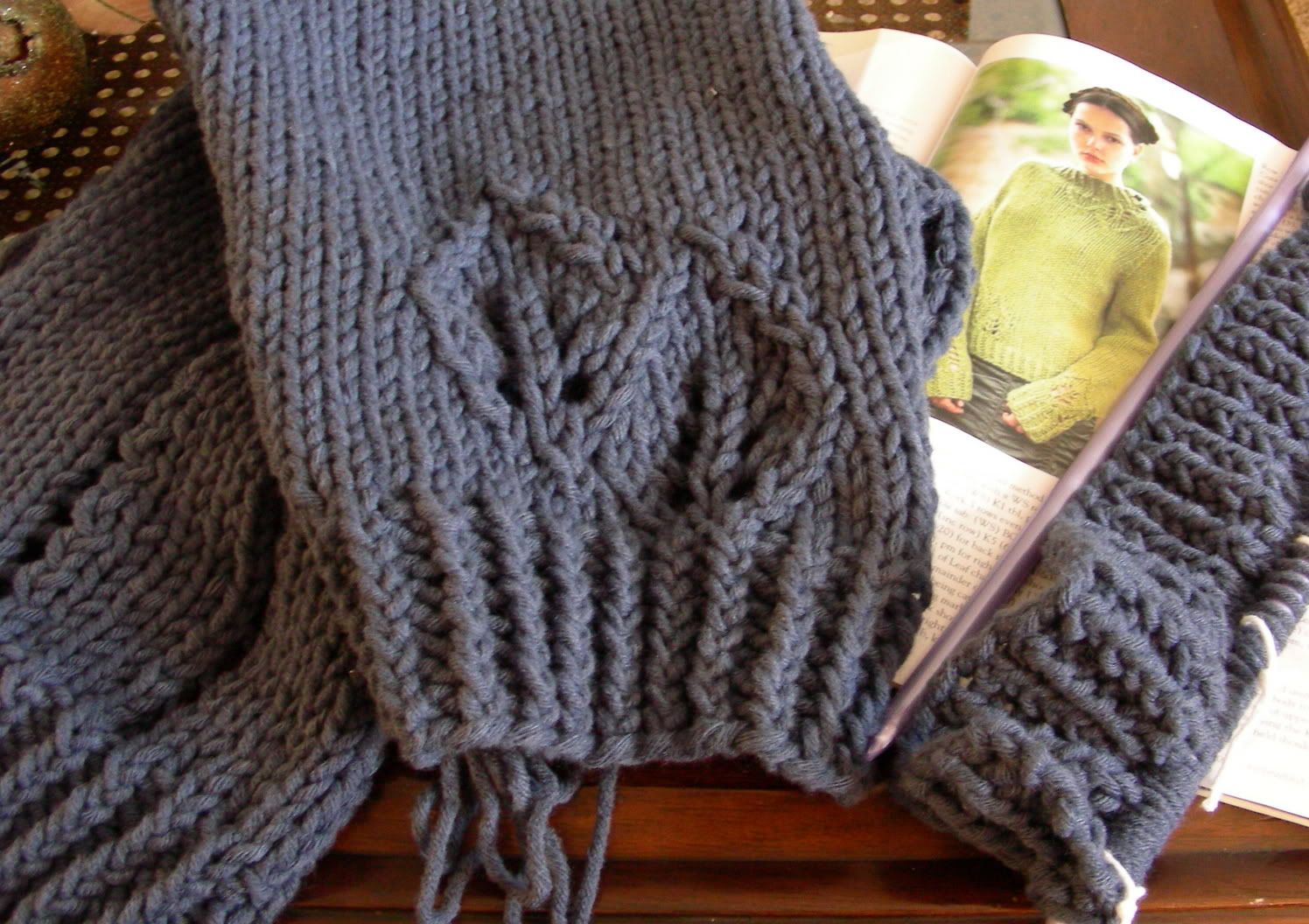 Now I need the circs. Don't ask why I have the US#13 needles in the first place (
has to do with when I started knitting...and a poncho...and I don't really want to talk about it
). It does move quickly because of the gauge and the needle size, but it is so awkward to work with needles so large.
AND...after searching and searching for yarn...look what is up on
elann.com
. Perfect for this sweater, wish they had put it up a couple days ago!