I had sisters visiting this weekend, so there wasn't too much knitting happening. I did manage to try some baby booty patterns out. I was going to knit something a little more substantial for my girlfriends new baby girl...but I decided on some booties.
First up, the "two-colour shoes"...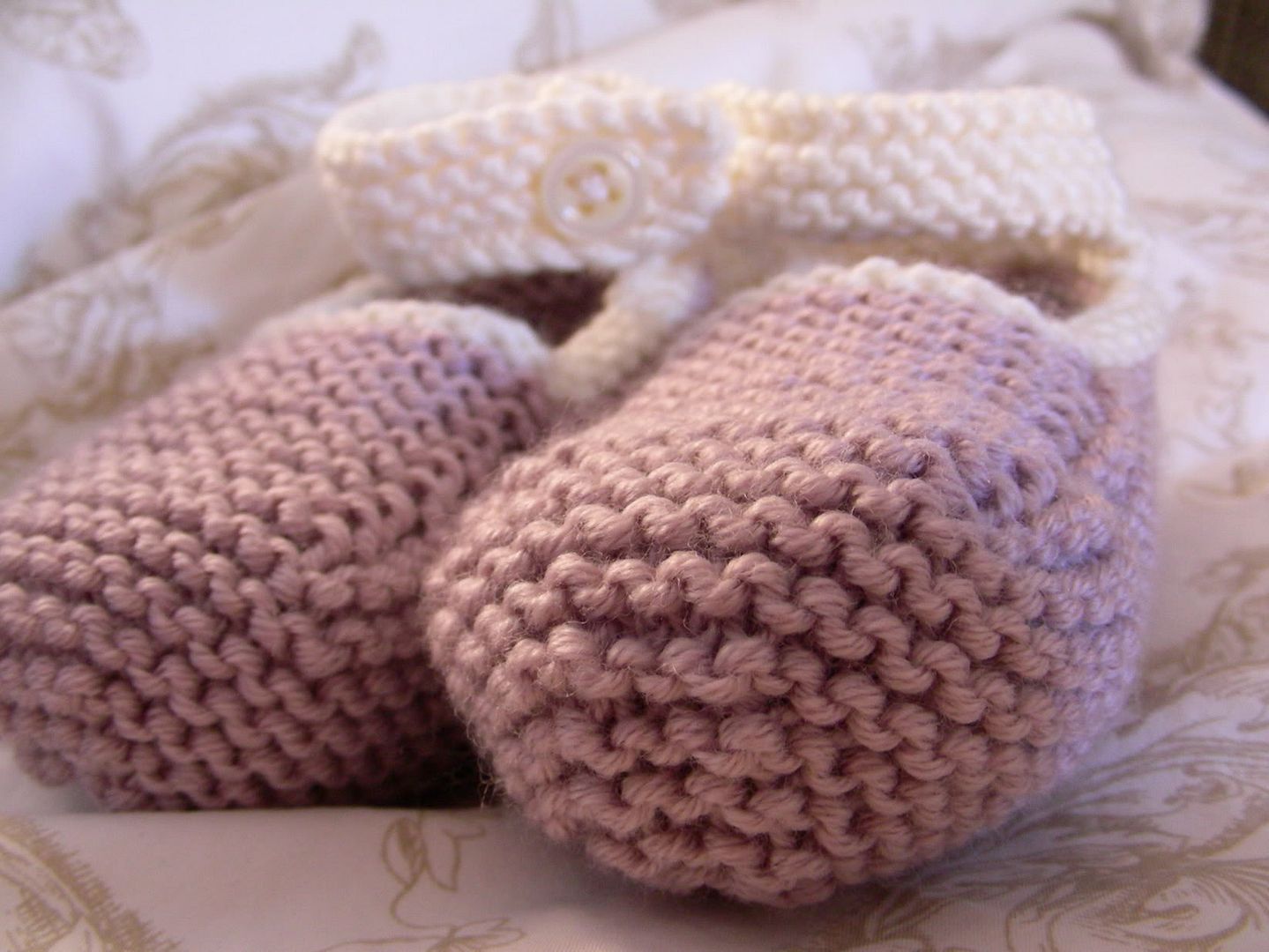 They took about 3 hours to complete the pair...I am guessing.
Pattern:
Two-coloured shoes from Debbie Bliss The Baby Knits Book.
Yarn:
Baby Cashmerino in pale pink and cream.
Adjustments:
Well, I made the 6-9 months but they are way too big. My gauge seems to be right, but they are more like a 9-12 month size.
Here is the button detail:
I love the Baby Cashmerino already, but in garter stitch it is just delicious! I truly think that this is my favourite yarn. As much as I love these, they are too big...so I knit these next...
These took a little longer...like 4 hours for the pair.
Pattern:
Bootees with picot edge from Debbie Bliss Quick Baby Knits.
Yarn:
Again, the baby cashmerino in pale pink. I completed both pair with one ball...and maybe a yard of the second ball, plus the scrap cream I had for the two colour shoes.
Adjustments:
None. They are for 0-9 months and look right on the money.
The sock is moving, slowly. I have made a couple mistakes and have had to tink back...the pattern sucks for that. I am just not sure of the stitches when they are crossed...a pain to tink back. I am hoping to finish the first one today or tomorrow so that I can knit the second one on our little family vacation next week....going to Disneyworld!
Lace Leaf is just about complete. After preliminary try ons of the top section, all I can say is....hmmmmm.....