I had to cast on for another sock...since it is socktoberfest!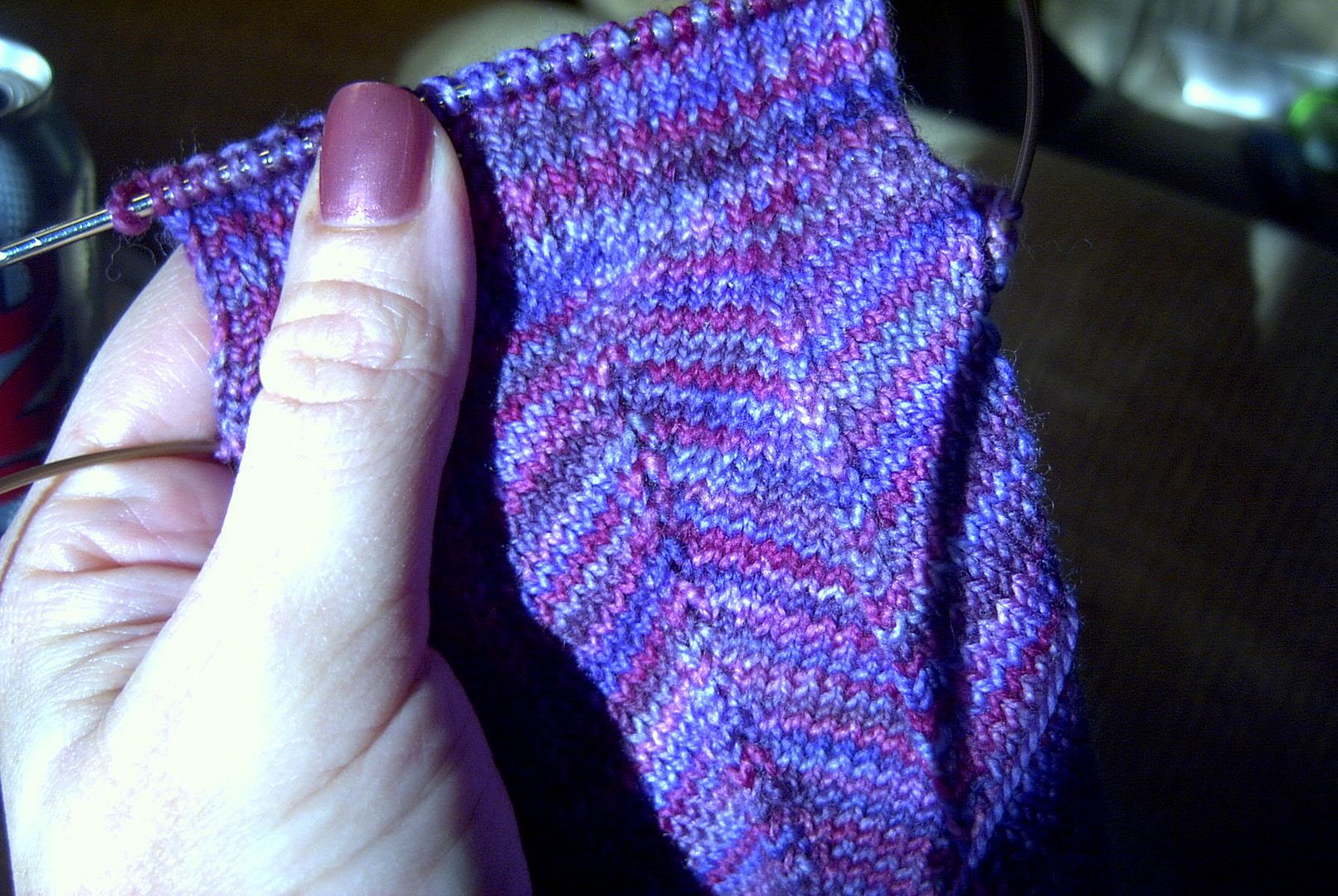 A little
jaywalker
action in koigu...I'm loving it. I have to resort to my
squeeze technique
because I chose to make these top down...and I have to make them shorter because of the yardage in koigu. I hope it all works out...this yarn with this pattern is really fabulous.
These will be a christmas gift for my lovely SIL who came down today to watch the little
devils
angels while I spent 4 hours at the spa.......aaaaaaahhhhhhh.....
Yes, it is a lovely manicured thumb, thank you.
Will the pair be done for the end of socktoberfest?
To be con't...
p.s. thank you to all for participating in my little knitting meme! It's great to see all everyone's different thoughts:)