You remember
these
? Lovely...fit beautifully. (yes I know they really resemble the retro rib socks that I am doing now!) I chose koigu knowing that it was a bigger gauge than the pattern called for because then the sock would fit my big foot.
Well, I wore them for a day...almost the full day...well as long as I like to keep socks on. I even put shoes on...but really just for the ride home from my inlaws. I didn't take a photo...unfortunately...but they stretched sooooo much. I mean they were sagging down at my ankles. The foot was too big as well. It was a sad state of affairs. I put them aside to wash. Well, I haven't washed them yet, and I put them on again. They seem to fit okay when I put them on initially...but soon started to sag again.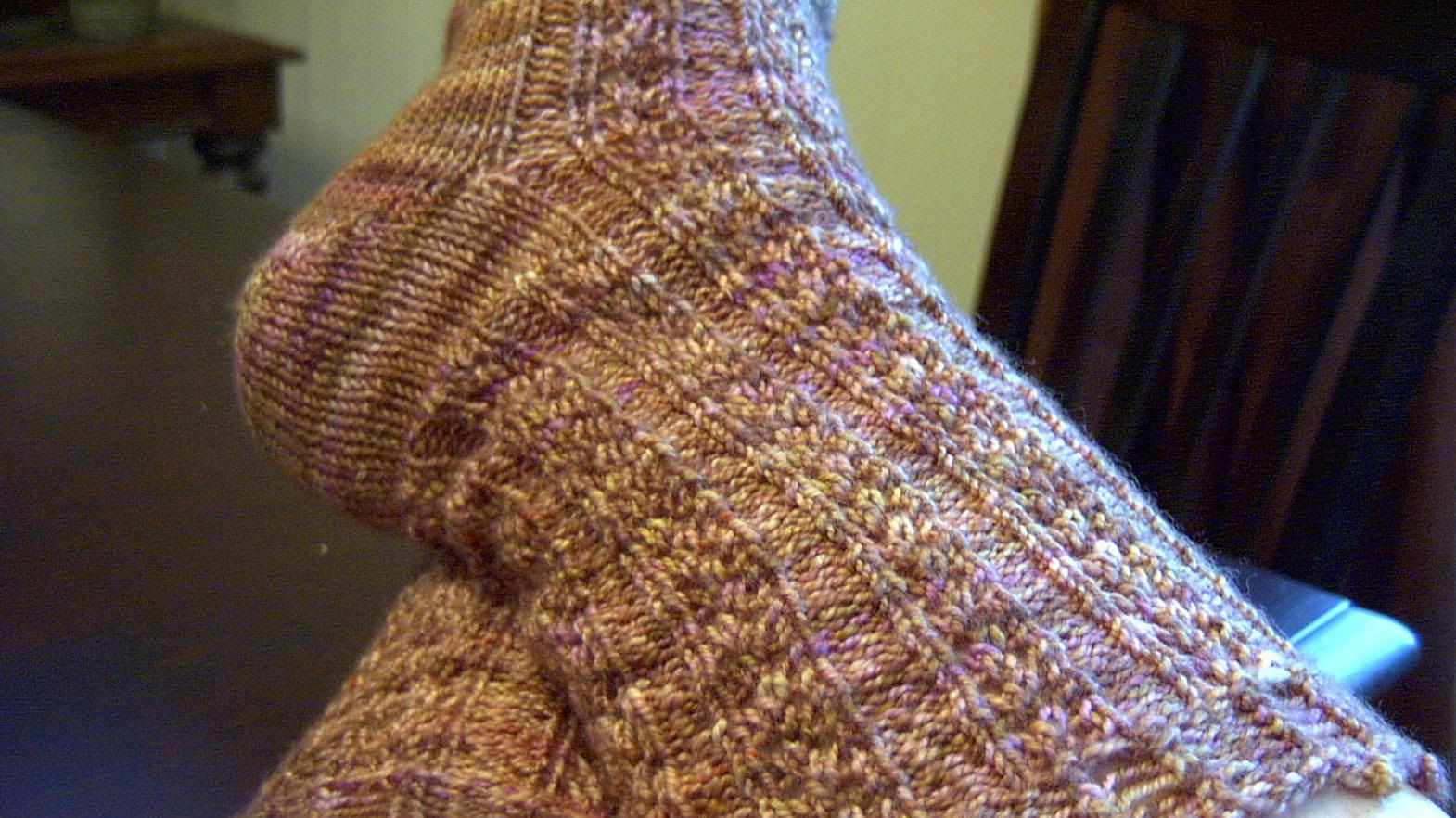 My gauge when they were knit was 7.5 sts in an inch. Now...after about 1 hour of wear....7 sts in an inch. What's the big deal...1/2 of a st in an inch...well, that means that the sock is now more than 1/2" bigger than the knit size. Not good. I don't really know what to do about them now. I can recall having to continually reach down and pull them up....no, no. This will not do.
This is why I am now knitting the retro rib socks tighter.
Any suggestions on what to do with my Saggy Socks?