Nothing like a beautiful simple cable pattern to make a not so luxurious yarn look fabulous! I finished the back to the veste evereste.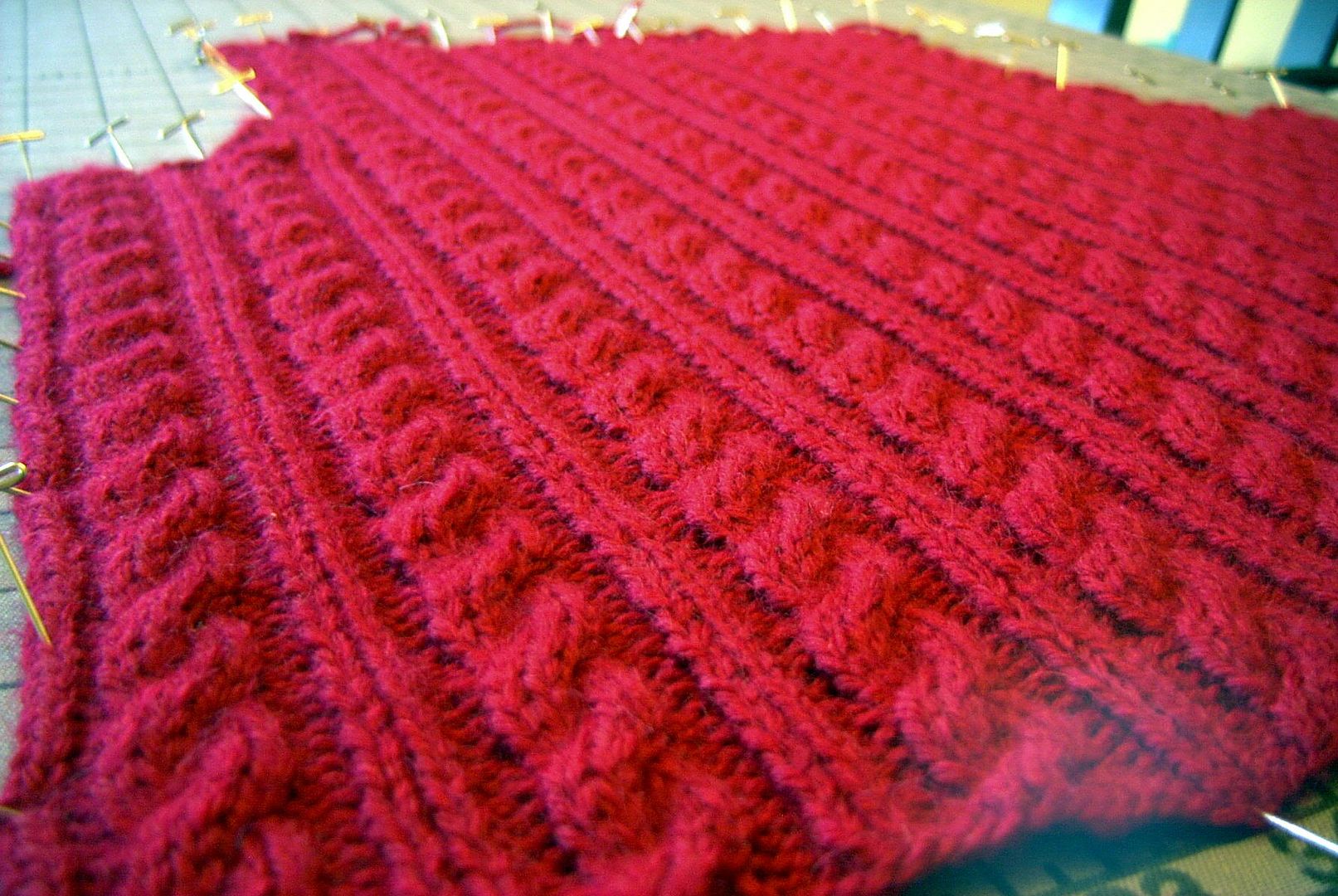 It knits up quickly...my version of the pattern is very easy. I loved knitting this piece. I have already cast on and worked a couple cables for the front.
The sock I didn't complete as I hoped I would. I am half way up the leg, so it certainly won't be much longer until I have a completed pair of socktoberfest socks!