Dear Gentle readers.
Thank you so much for your wonderful comments on my vest project. Many of you are planning to make this vest, many of you love the colour (as do I) that I chose, yet
NO ONE said...ummm Carolyn, you are doing the cable pattern incorrectly!
Yes, that is right...after 9.5 inches of this cabling, while getting close to casting off for the arm holes I finally realize that it is all wrong.
You can't really tell in the photo of the vest in the magazine, but the cables are two different sizes. Hence the 14 row cable repeat, not the 7 row repeat that I was doing. I thought it was strange that they wrote it in 14 rows....HHHHHEEEELLLLOOOO!
Please excuse the knitting ignorance.
I am keeping my 7 row pattern people.
My version of the Veste Everest: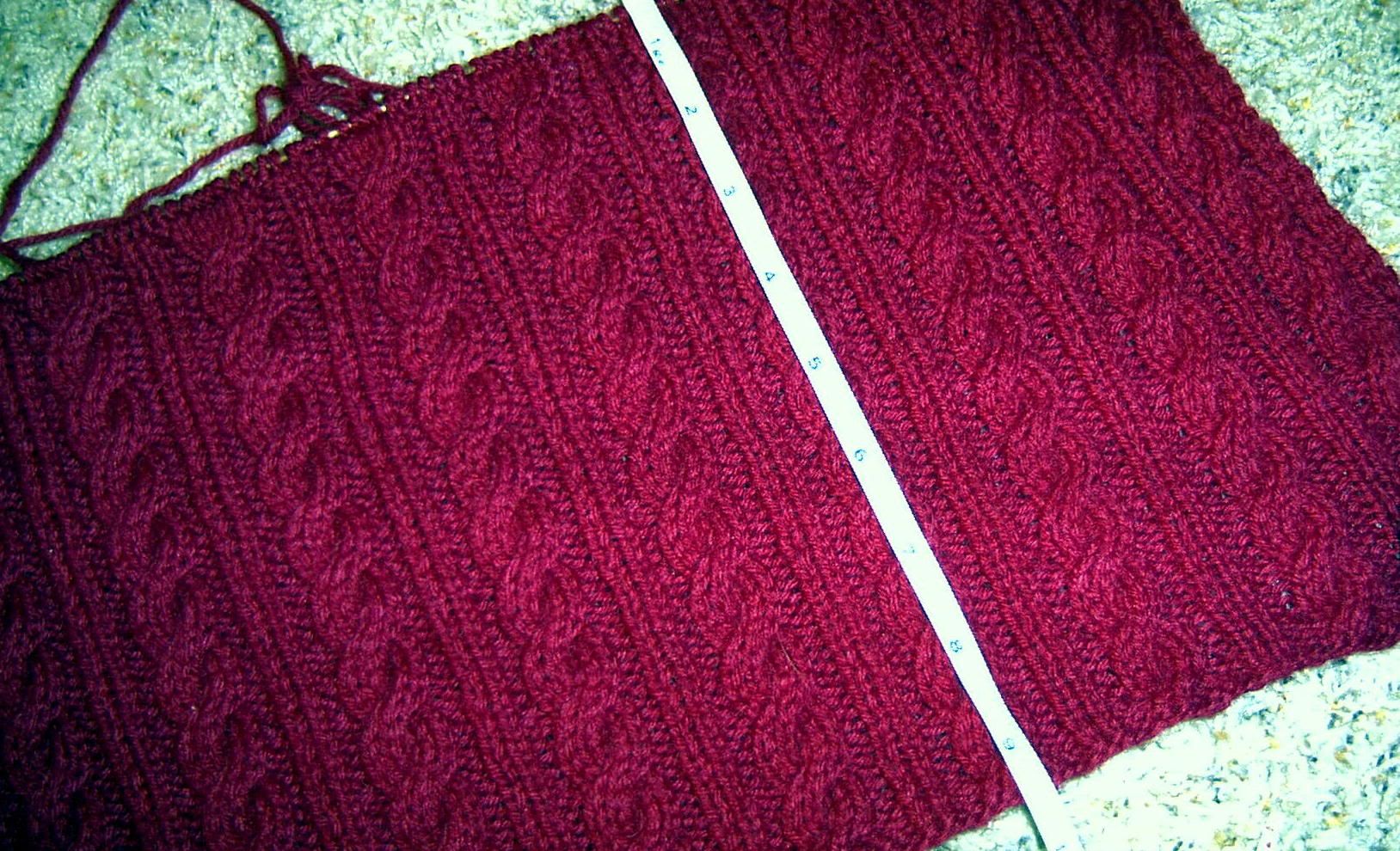 I have cast off the arm holes and am working on the arm hole shaping...this weekend's goal of the back complete is in sight!