I love these socks.
You can see the picot cast off in this photo: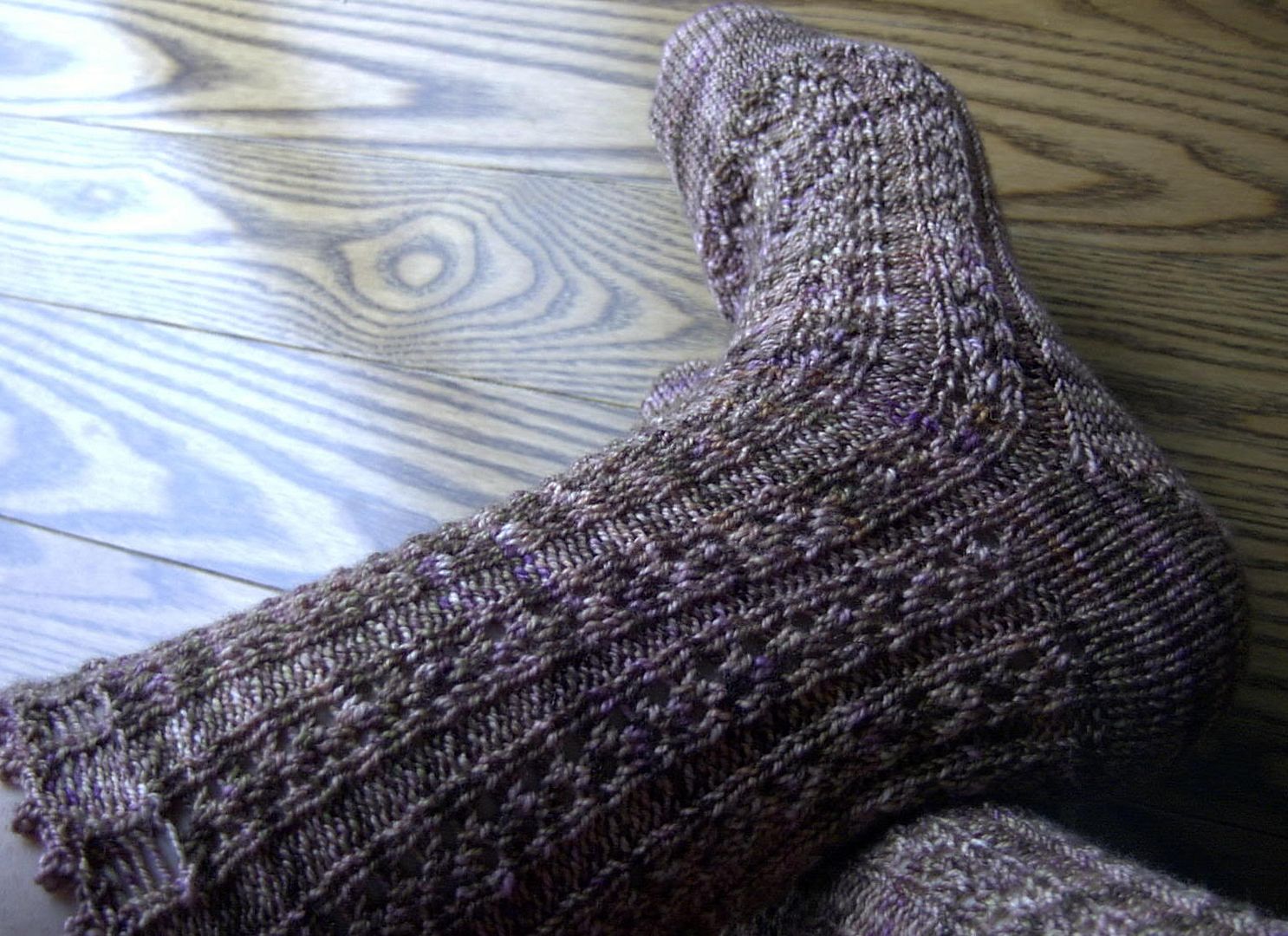 The colour is a little better in this photo:
Started:
July 29, 2005
Finished:
August 12, 2005
Pattern:
Go With The Flow from IK Summer 2005.
Yarn:
Koigu KPPPM P314L
Adjustments:
Toe up baby! Thank you
Purly
for the inspiration and the help! Short row heel and toe. My gauge is 7.5 sts/inch on US#2 addi turbo. I do knit tight. I did try it on the US#1 but it was way to tight. It made the fabric stiff. I found the foot measurements worked out the same as it would for socks with out a lace pattern. I wasn't really sure when to start turning the heel. I kept trying it on...knitting some more...trying it on...etc. I finally turned the heel but too late. So I had to rip back the heel and shorten the foot and redo the heel. Now it fits perfect. I wouldn't normally use a patterned yarn for patterned socks...but I wanted to give it a try. I do like it, the koigu colours all blend so nicely that I think it works. I still love the classic look of a solid coloured yarn with a beautifully knit pattern though.
The toe up basics are
here
.
The picot cast off is
here
.
I love toe up socks, another pair is already on the needles!