I am having horrible thoughts about "Loll". My gauge is suddenly off. I think it is the Calmer pulling it in? Is this even possible? I made a swatch people...gauge was on. I mean it is really off. I decided to block what I had so far to size on the schematic. That requried stretching...which I shouldn't be doing. It still is 1 1/2" smaller. Will it fit? Maybe...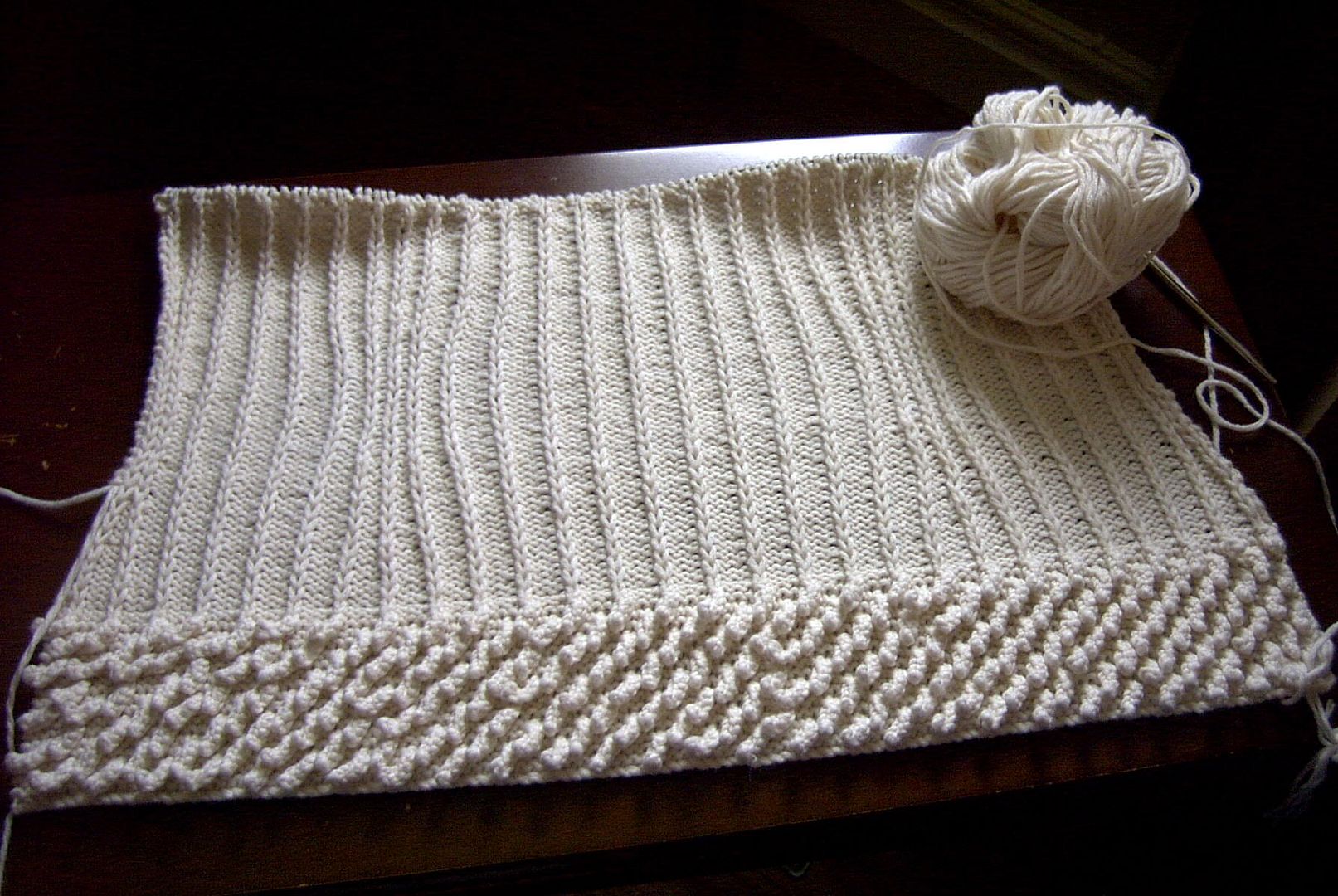 Here is the lovely shaping I did
So now what? Do I continue and stretch the crap out of it.....I know, I know. Don't even say it. I don't want to hear it.
Here is "practical sock" progress: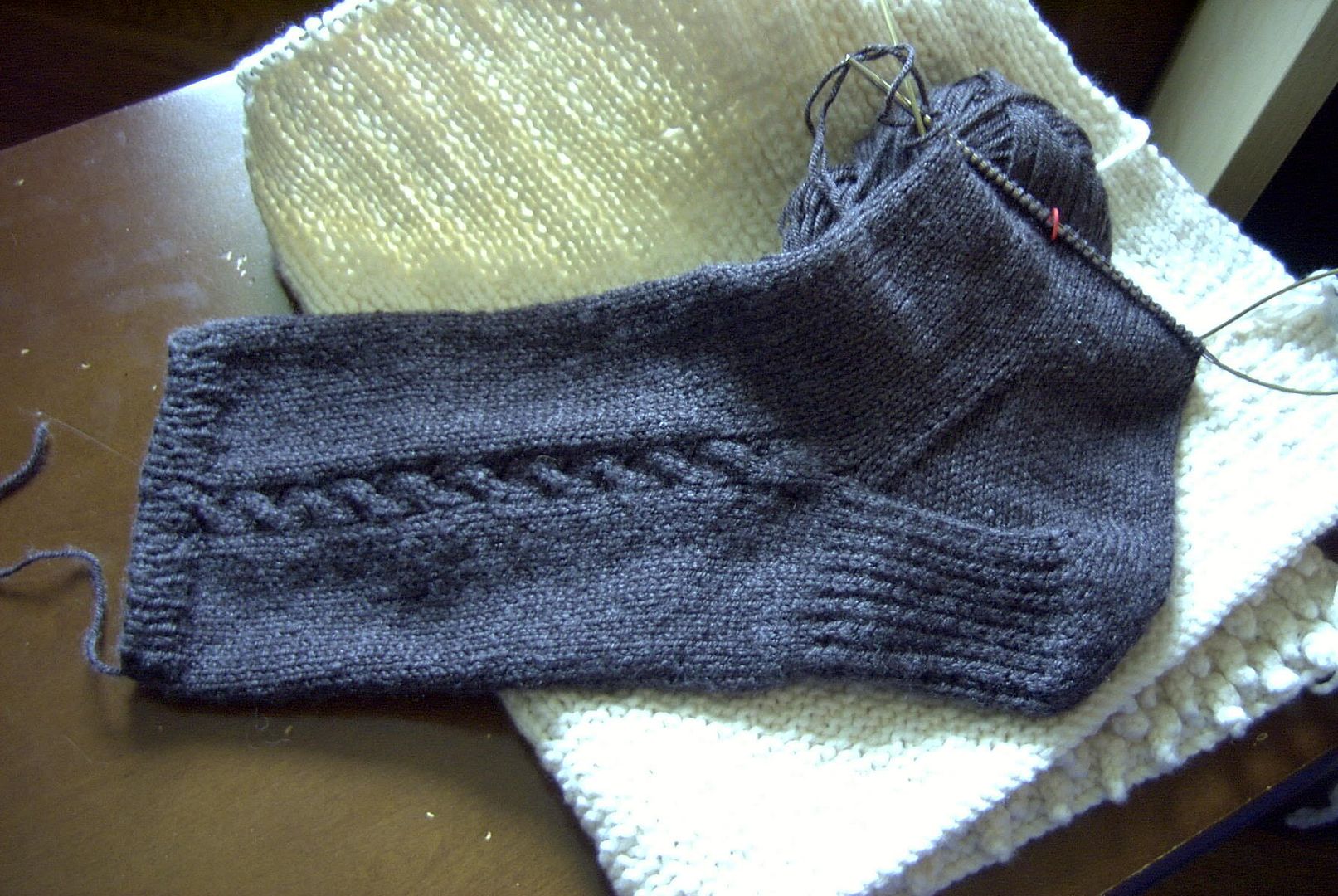 Nice little cable down the side...perfect for black boots in the winter! I turned the heel correctly this time. I still have a hole at the gusset....even though I picked up an extra stitch and knit them together on the next round. Any sock knitting tips to solve this?