Here she is...with the help of my MIL's crocheting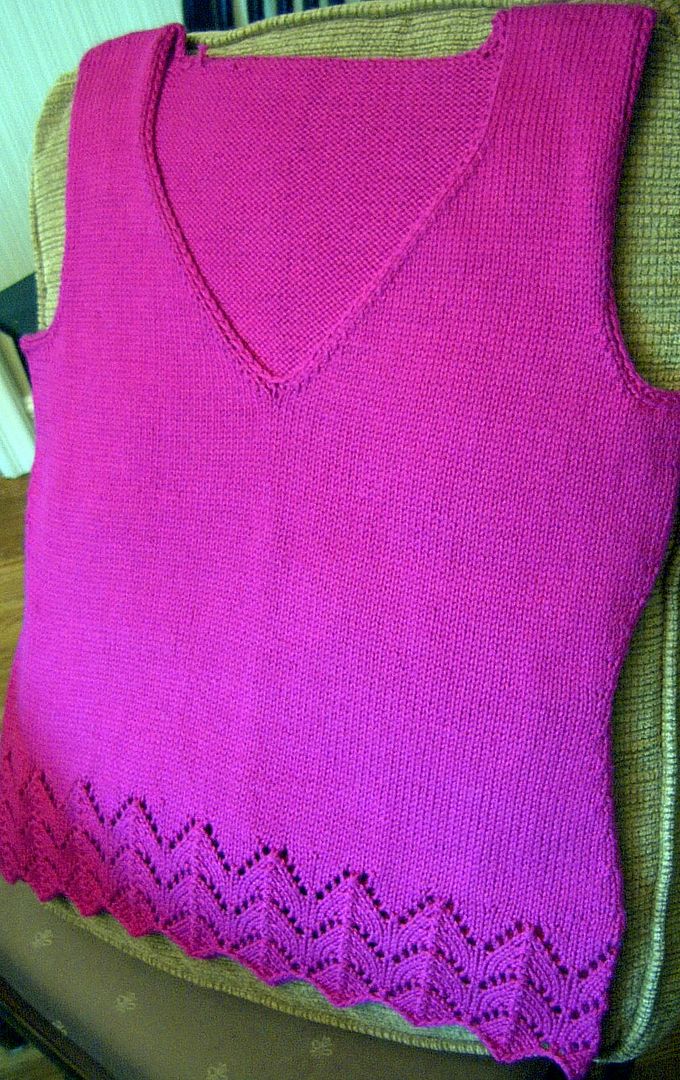 Started:
April 30th, 2005
Finished:
May 6th, 2005...waited for crocheting untilMay 14th!
Yarn:
5 1/2 balls of Knit Picks "Shine" in "Orchid". Very nice to knit with, machine washable. I definitely will be using this yarn again!
Pattern Revisions:
I lengthened the body...added more shaping. I should have started the neck line higher...it is very low cut! Shoulder seams were grafted, which seemed to suit the pattern! Crocheting attempts sucked, so my MIL came to the rescue.
Here is Hazel, completed, being modeled by the recipient...my MIL.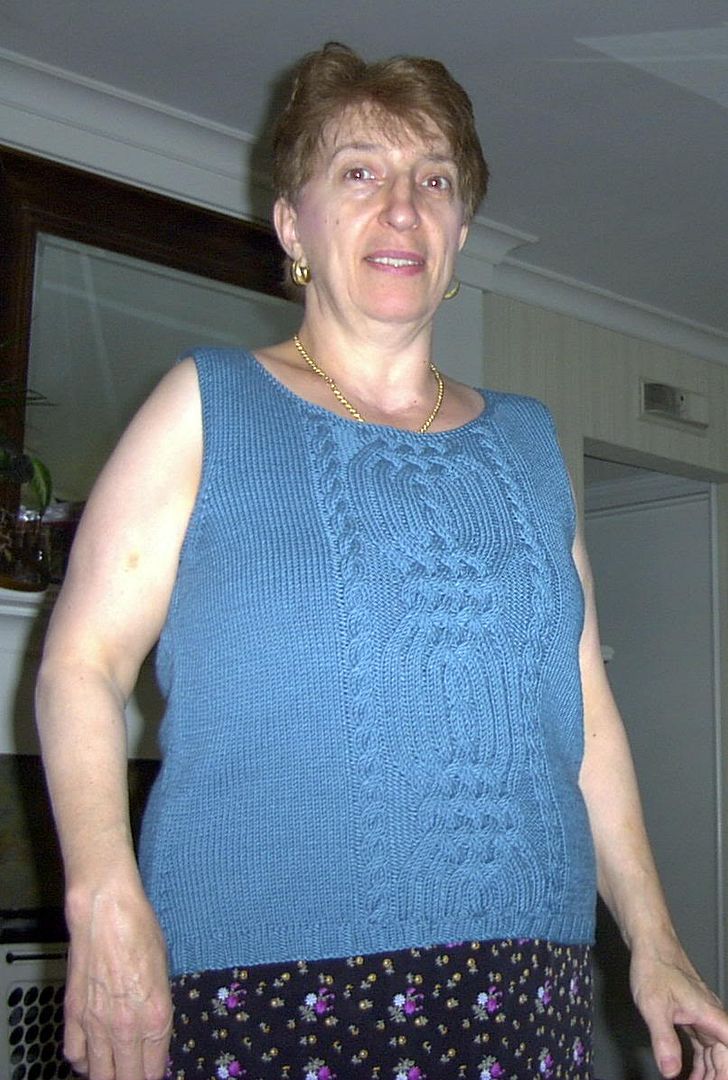 Started:
April 10th, 2005
Finished:
May 12th, 2005...including ripping out. the shoulders and lengthening
Yarn:
7 balls of Debbie Bliss Cathay in Teal. Yarn is very nice but is is loosely plied (I know there is a technical term for this...) If you snag it, too bad!
Pattern Revisions:
I made the neck more of a rounded neck than boat. I could have made the size smaller, but it still looks good, and the colour is perfect for her.
Then the
swipe
...you know she liked this one too!
She has now met her quota for receiving handknits from her lovely DIL! Atleast for this year!