I will not be defeated. I took "Loll" off the needles, I knew I wasn't happy with her. Mrs. Ripperbacker has not entered the scene yet, but "Loll" is out of my sight, in a bag, hidden at the bottom of my stash. I conquered the problems with her. I could do the time consuming bobbles...I am not defeated.
On another note, I have started a baby blanket for Maria (she knits with me all the time, I don't think she reads my blog!). She is due the first week of July, so I thought I better get on something. She didn't find out the sex this time, so I took out my cream coloured knit picks "Shine" and started
this blanket
from Debbie Bliss "
Special Knits
".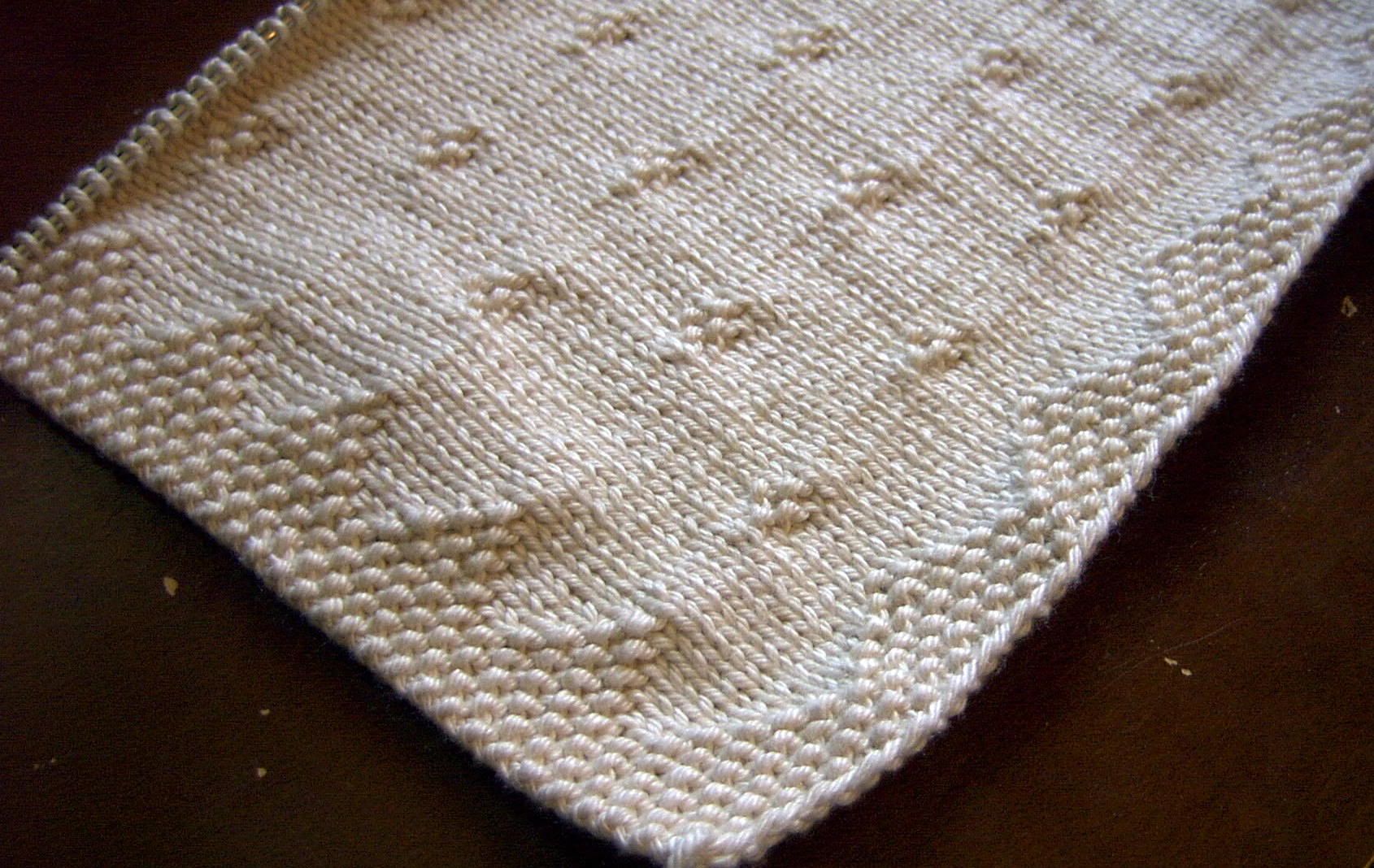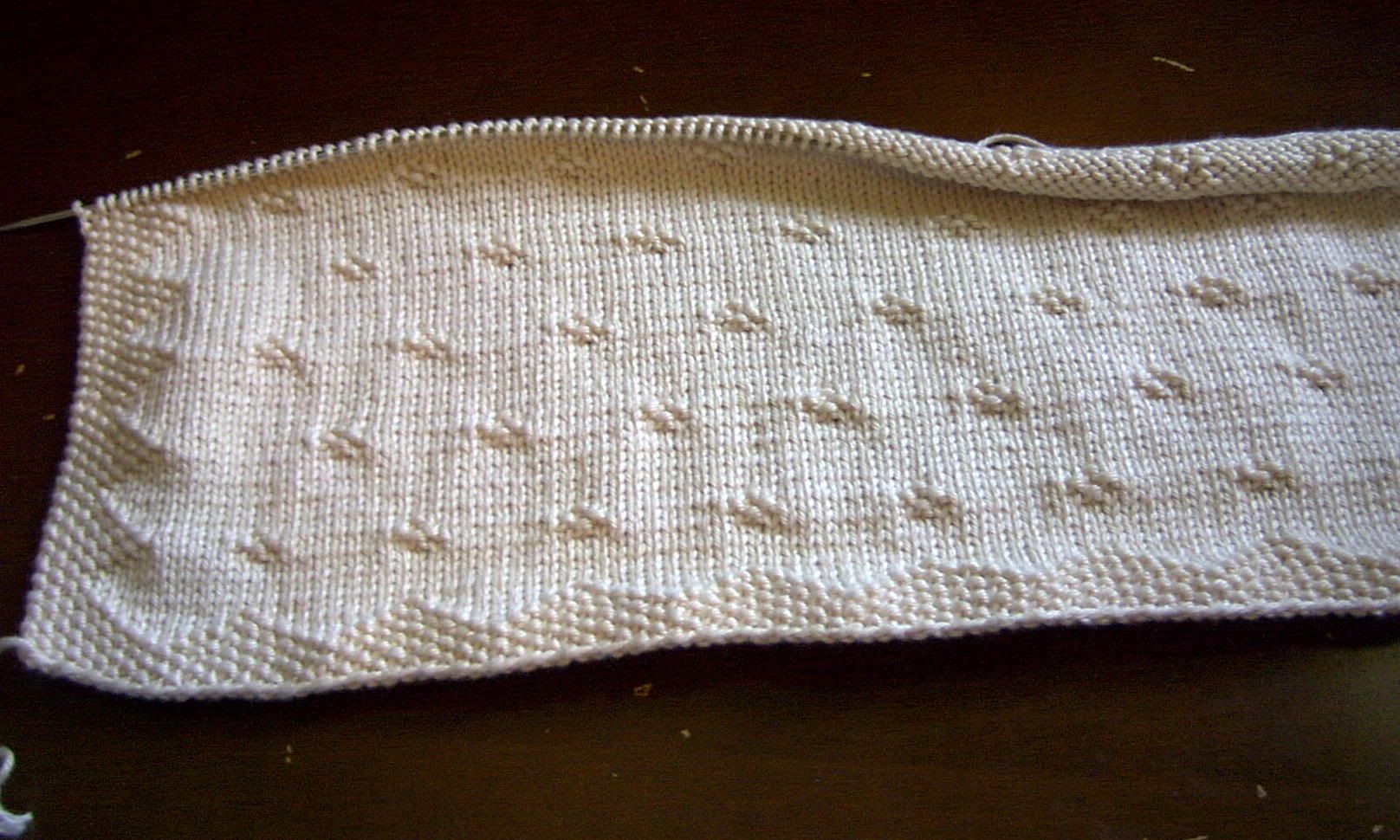 So far, so good. It is a simple pattern, and it really looks nice in the shine. Perfect for babies because it is machine washable. Let me tell you what comes out of babies and gets all over everything...it must be machine washable! This is her 4th child...there is no time for handwashing baby blankets!
Practical sock is done...one down, one to go...I will post a picture of the pair!