I discovered the destashing group on ravelry.
This is fantastic!
I have
Rowan Vintage Knits
on the way...as well as
Fitted Knits
. Two of the books I have been looking for. I actually traded a book that I don't really knit from and and the other trader wanted some yarn. AWESOME!
I can't wait until Vintage Knits arrives....I picked up some
Jo Sharp Tweed
in 129 enamel for 1/2 price!!!
I am going to knit Demi!
I have admired this knit in blogland...
yeah
...and
yeah
...and knew that one day I had to knit it. It will be for ME and it will be THE knit of the year. Seriously it is just a drop dead gorgeous knit...I hope it I am not disappointed...needles, don't fail me now!
I am sweater knitting again!
In the mean time, I have cast on for another pair of picot edged mittens.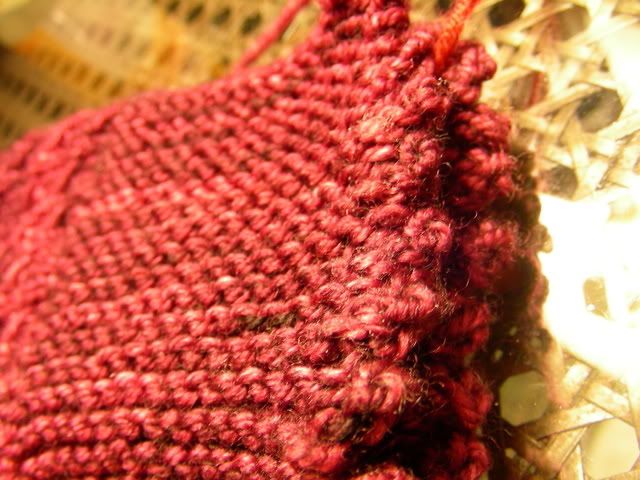 This time I have use the 2 st picot (which I like better). I am using some Sundara sport merino....leftovers from
this
. I really love this yarn. I thought I would try the pattern with a subtle verigation...not bad!