Instead of a hat this year, one nephew requested mittens.
Lime green and black.
Hmmmm...lime green is not easy to find. I found "leaf green" which looked like a wearable lime to me!!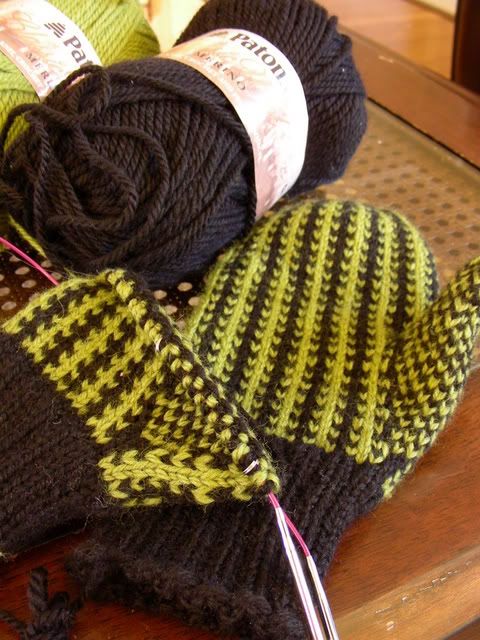 I am using
patons classic merino
. It is a good basic yarn...not too expensive incase a mitt gets lost or ends up in the wash (this stuff felts!)! I think I will go get some more of this yarn...it is one sale this week 50% off at Michaels craft store. This
manly mittens
pattern is quite easy to knit. You could really make a mitt in a night...it took me a couple nights to complete one.