I love the
Koolhaas
pattern. It is really pretty easy to knit...well, I could never remember if I was on the row that you change the beginning stitch...whatever..."just knit the pattern" I kept telling myself.
Here is the pink one...I am pretty sure it was
cashsoft
by rowan.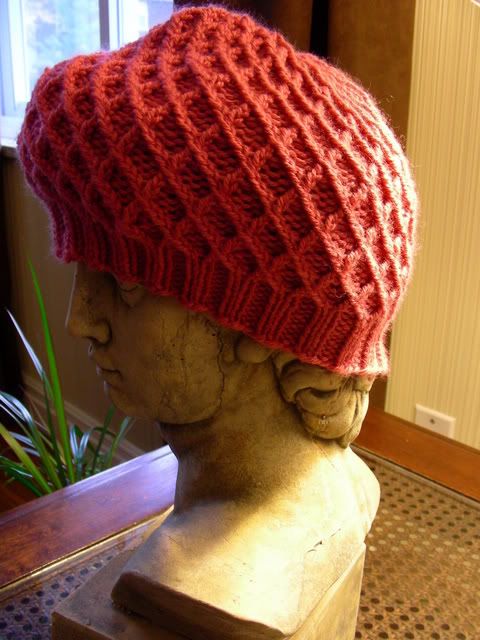 This yarn was suppose to be an
Odessa
...but I could never find beads in the shade of pink to match. The Odessa was for Maia, a friends daughter...so this Koolhaas has been sent to her. '
Next up is the
Zara
in purple Koolhaas.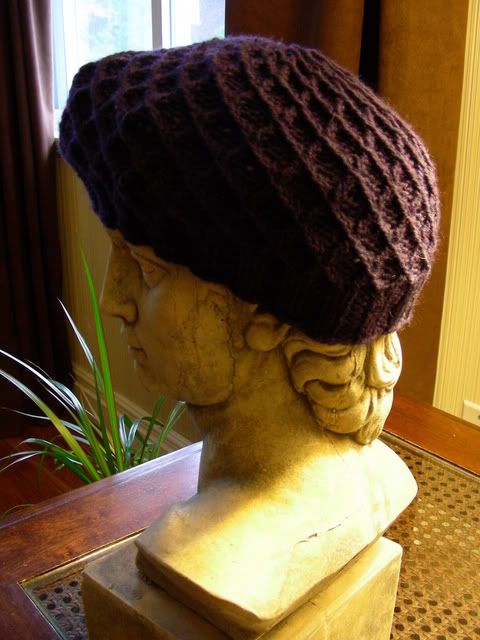 I actually just started knitting on needles I thought were appropriate. No swatching here. And for that reason, this is for my youngest niece G. She is the only one who it will fit! (well, except my little "
David
" model!)
Lastly in this here hat parade is another
Zeebee
.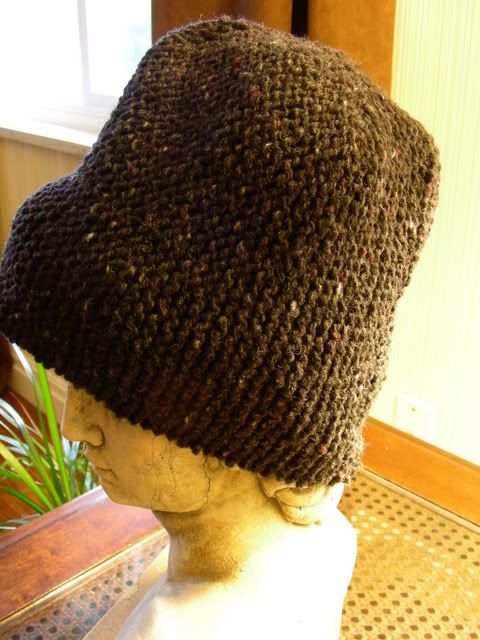 I knit it in black
Jo sharp silk road tweed
a few weeks ago but never got around to grafting it. (yes I know I promised a garter stitch grafting how to...but in black tweed...it is near impossible to see...I will do that for you...soon)
I am pretty sure I can cross B.K. off the list for this one!
What's up next...mitts!