I am really starting to get my knitting mojo back with this sock. I love this yarn...the feel of it as you knit is just perfect. The yarn slides so nicely across the needles and the pattern definition is outstanding.
I have been working away on the leg and then the heel flap
Of course, I couldn't put it down until I finished the entire heel...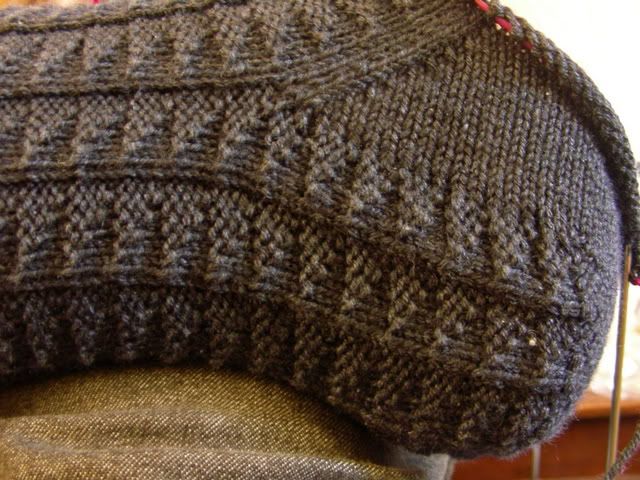 When stretch out on the leg, the pattern is quite nice. I actually could pull the leg up to my knee...and immediately wanted an pair of knee socks in this yarn...for myself!
Must make knee socks.