Simple.
Beautiful.
This was really a beginner project, but when you let the yarn do the work, the outcome is just gorgeous.
Started:
October 14, 2007
Finished:
October 20, 2007
Pattern:
One by one ribbing. Inspired by
Jared's
, of course.
Yarn:
Noro Silk Garden. 2x 245 and 2x 251. Knit on US#6 needles.
This was mindless knitting, but it did keep my interest watching the colour change. I really had a hard time putting it down...
I
just couldn't wait to
put it on
!
I am not the only one who wanted to wear it...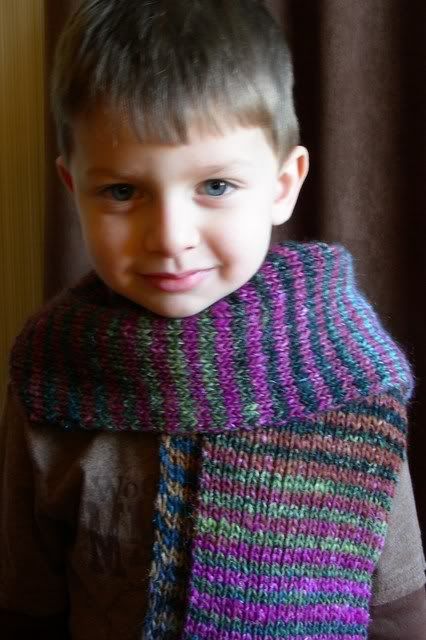 Ok, so this was for me...now on with the Christmas knits.