The never ending sweater is finally complete!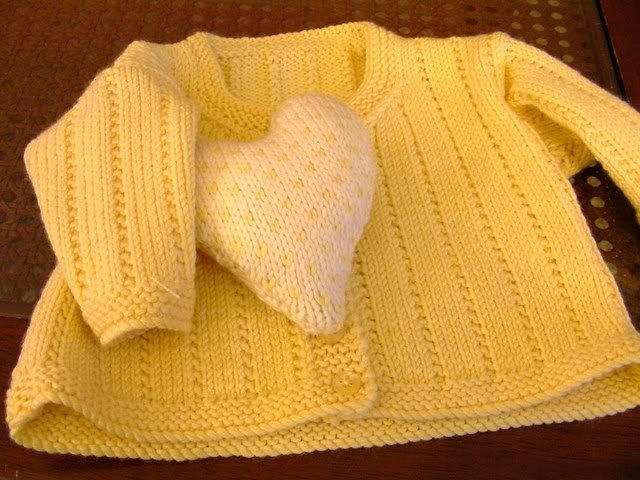 Started:
July 29th, 2007
Finished:
October 26th, 2007
Yarn:
Debbie Bliss
baby cashmerino
2 balls in pale yellow and a bit of cream for the stuffed heart.
Pattern:
Ribbon Edged Cardigan from Debbie Bliss
Special Knits
and a stuffed heart based on the heart mobile from Debbie Bliss
Essential Baby
(someone stop me from buying the baby knit books!)
Adjustments:
The obvious, no ribbon. I looked for one but couldn't find anything I liked.
Here's a look at the heart and the perfect little buttons I found...I think 8 buttons cost me 50cents!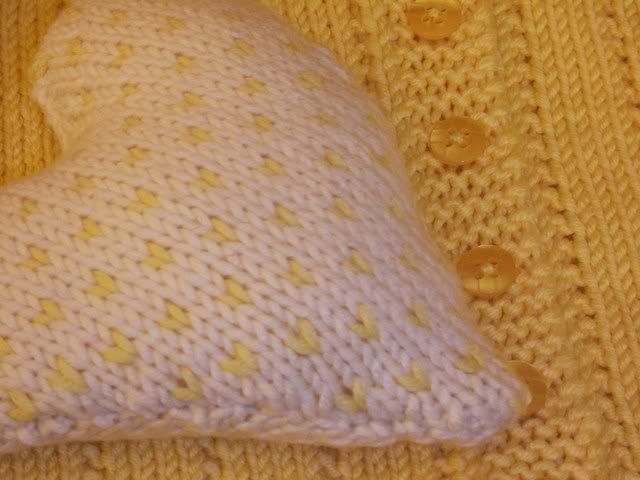 Sew in a label, put it all in a cute little box...and it's ready to go.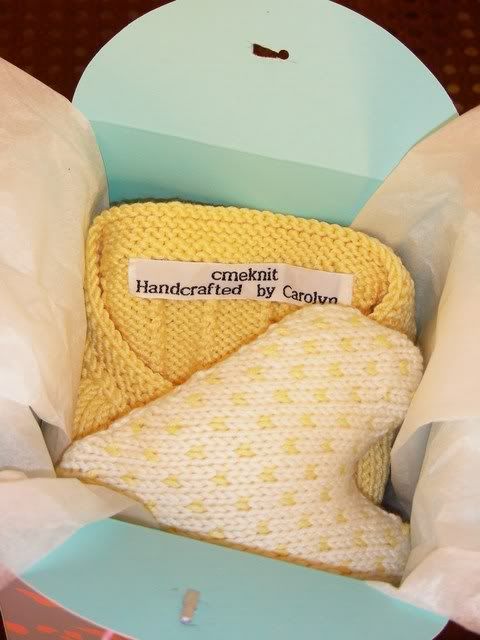 Just waiting for that baby!