He's not a hunter, but I'm knitting him the "Gentleman's Shooting Stockings".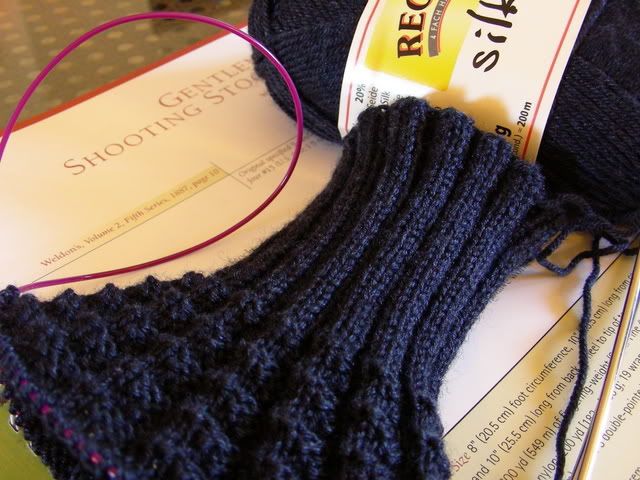 The pattern is from
Knitting Vintage Socks
by Nancy Bush. The yarn of choice, one of my favourite fingering weight sock yarns,
Regia Silk
.
This yarn knits up very nicely. It has a very similar feel to Debbie Bliss's Baby Cashmerino and it really shows the pattern nicely...I am a very happy knitter today!
These are going to be some big socks...so they will take a little while, although they are the only things on the needles right now! I am officially into the Christmas knits!
Look for some FO's this week;)