Grumperina
saves the day.
You saw
her post
right? She is one of my absolute favourite knitters. A thinker...this girl is
soooo
smart. Always on the right page...for me.
You know I don't have the time now. NO time to think about knitting. That is why you get the boring posts of late with the photo and the one sentence. I just don't think about knitting as I used to....have faith...I will again.
Anyway, my projects aren't always working out as they are supposed to...yeah, go figure.
I don't have the time to think about the problem and I don't even want to "do it over". So those projects are being unjustly pushed aside.
Well...
Grumperina
gave me a glimmer of hope. This is fixable...really.
So here is olive as we speak....the first UNFINISHED project of 2007.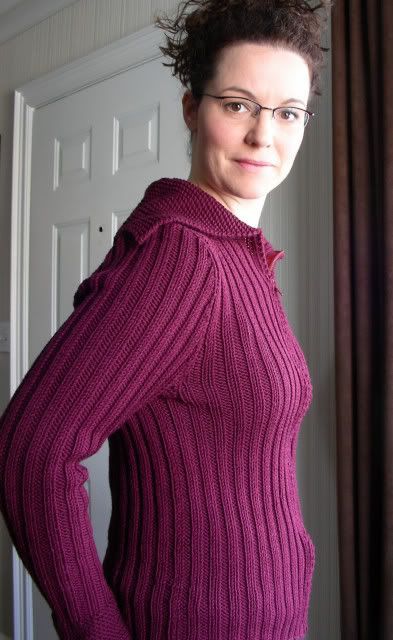 Yeah...those lumps...that's a 24" zipper.
And look at it lying flat...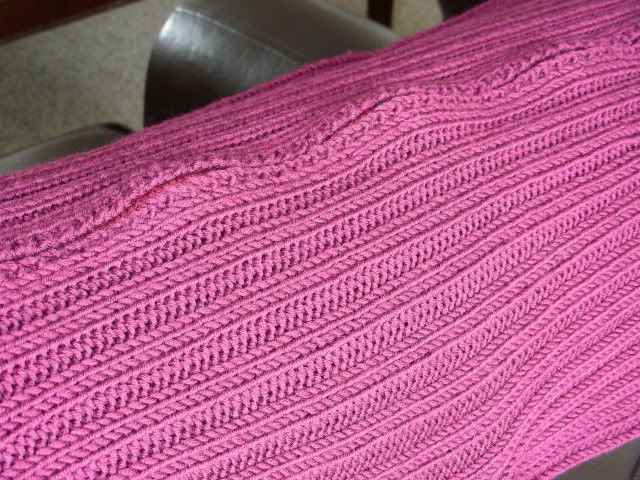 Problems all around.
So, I will attempt a 22" zipper. I think after measuring 23" would be ideal, but I will end the 22" just shy of the collar...that should work.
Cross your fingers...