I've actually been knitting...not like that olden days when at this point you would be seeing a beautifully
hand knit
FINISHED sweater...but I am closer.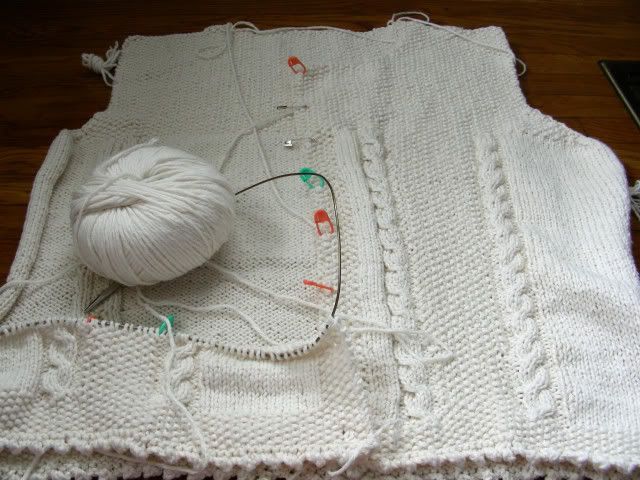 Air is progressing, slowly. It is a pretty simple knit. I love
Kim Hargreaves
designs. (go check out her latest baby designs). So feminine with the picot cast on and the moss stitch. I've always had this secret crush on moss stitch.
I am using Rowan's Calmer as the pattern calls for. This is from the stash...remember it is all about the yarn in the stash right now...no new purchases.
Oh, and after that last zipper fiasco...take a look at these lovely button holes...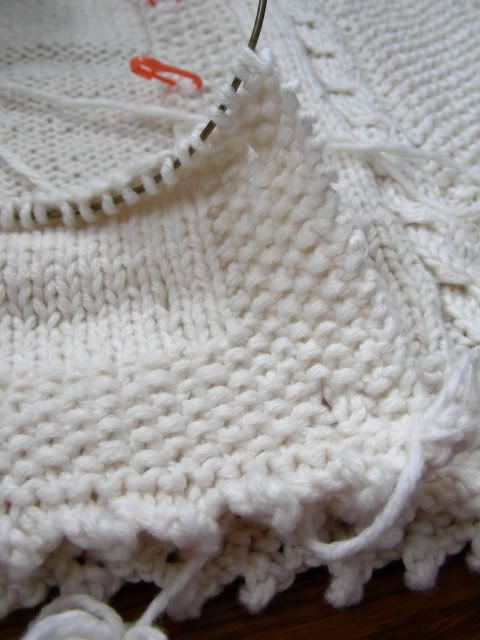 YEAH FOR BUTTON HOLES!!!
Much better.