So I switched to the new blogger...can you tell? Whatever.
Anyway, that zipper. Oh that zipper. I hate the zipper I bought for Olive. I think the teeth are too big...it "hills" out as I wear it.
I am not happy.
I think I need to
search on line
for another zipper. I usually go to a fabric store in town or a taylor's...but they carry all the same. Maybe I'll take a picture to show you my problem tomorrow...
I needed to start something new...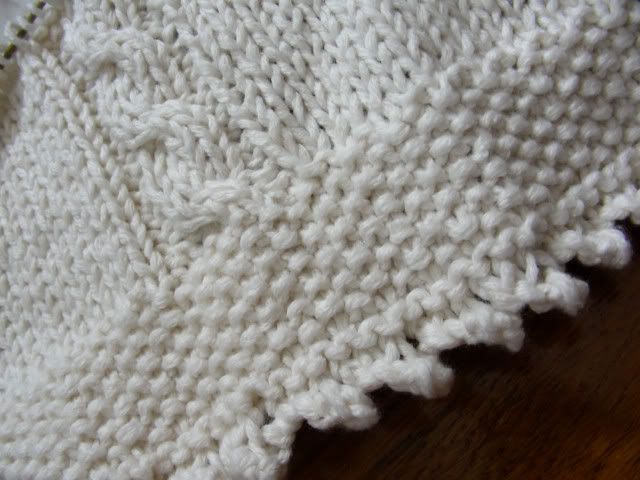 This is AIR from Kim Hargreaves
Calmer Collection book
. I have had the yarn and the book for quite a while and keep going back to this pattern...so I decided to just cast on for it.
This is the year of using up the stash, people.Now, some answers...
Olive is from
Lanes Du Nord's Simple Knits.
I did hand stitch the urban aran zipper...and I am still waiting for a picture of my brother wearing it...TOM...WEAR IS THE PICTURE...evidently he wears it every day.
My EZ blocking board is from
Joann's
on line...I think they have a 40% off coupon right now.
Hopefully I'll have that zipperful post this week!