While in the GTA I got some gifts from my sister (we pick names between siblings) and there were some fun knitting books and a cute knitting sign. This is a great little book filled with fabulous knit gift ideas. I've already started planning some knits from the book....but that's another post!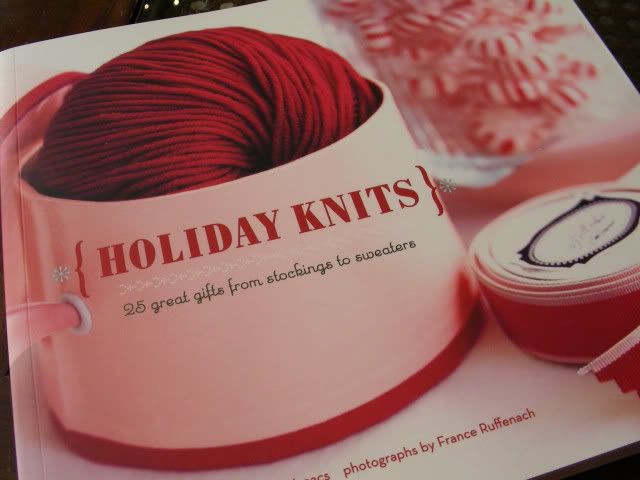 AND....that wonderful
Sundara
sent me a little package...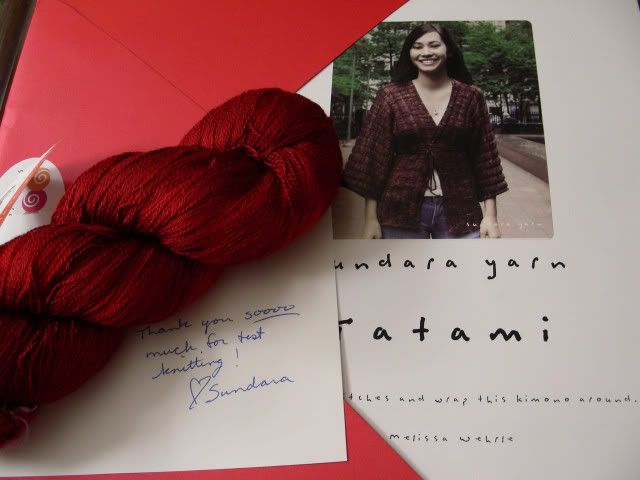 I know, I know, I feel the green eyed monster starring at me...but oh yeah baby gorgeous red silk yarn!!!
Thank you, thank you, thank you. You really didn't need to do that. I just loved being able to work with your yarn.
I love it, seriously...what to make? A lace scarf? I need a lace scarf...
Sundara also send a copy of the Tatami pattern...that is absolutely gorgeous...the presentation is worth it alone people. Not to mention you get to knit a fabulous sweater...of which I have actually been wearing!
Thanks you for your comments on the gifts I gave in the post below. Of course, that is not all of them...but the gifting has begun. Unfortunately that was the only time I was going to see the bunch for the holidays...so they got it early...that way I could see how much they loved them!
I've got the remaining pieces of the urban aran cardigan finally blocking. Just some seaming, a collar and a zipper to go....
so I decided that I had time for just one more gift....