Ok...I knew that this scaf without a hat would be a problem. Dad would wear some crazy hat with it...I had to do something.
I was out of the yarn I did the scarf in...but I had green...so...I unravelled a little of the scarf...and made this...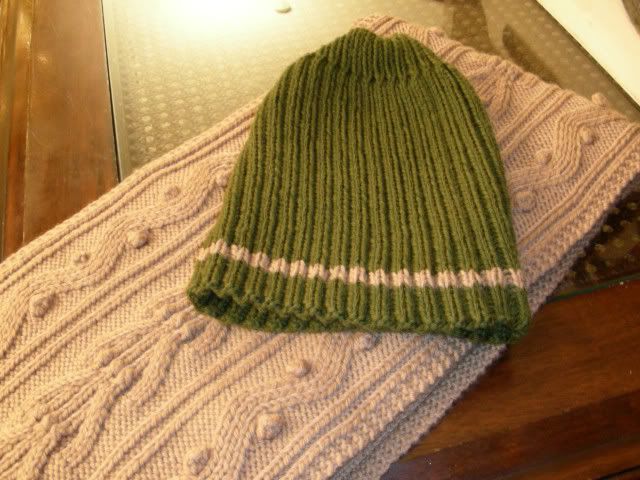 Sorry about the colour in this photo...I finished late at night. The true colours are in the first photo.
I turned out just perfect...and Mom and Dad recieved their gifts today...and they love them!
Here is another finished knit...
Started:
November 20, 2006
Finished:
December 22, 2006
Pattern:
Urban Aran converted into a cardigan
a la Jared
!
Yarn:
Elann's Peruvian Highland Chunky Wool.
Adjustments:
Pretty much the same as
Jared's
...I'm a Jared wanna be.
This gift is off to my brother.
I'll expect a fabulous photo of him wearing it
. Hint Hint TOM!