Here they are...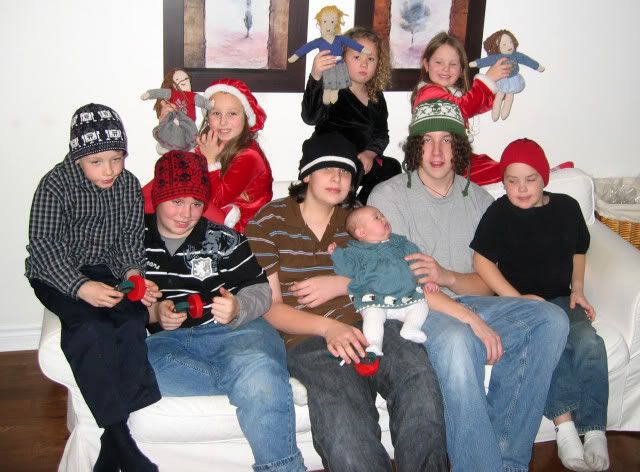 Notice the red and black hat on the far right...that is the most recent. I knit it inbetween the craziness this week...and finished it on the drive to TO Saturday morning. It is the
Hot Hat
I knit for another nephew last year. [Catherine send me a nice photo of Lukas in it please...you have nothing to do right now;)]
The dolls were loved, well I got that impression! The boys loved their hats...I feel the R2D2 is the best of the bunch, oh and that dress of course, but who is picking favourites?!
The other three hats will be sent to CT to my sisters house for her boys...so I will have a photo when they get them...and that sweater...well...I am casting off the arm pit area of the sleeves...won't be long now!
I do have much to post about, so hang on...but please don't hold your breath...I am burning the candle stick at both ends...a wiseman has recently mentioned to me ;)