In searching for an idea for Corey's hat...my girlfriend came across these bargins...
Zoe Mellor's
Adorable knits
...for $7.99 at winners!
Ros Badger's
Knitting
...for $12.99 at winners!'
I must be on the look out for knitting books in these stores...I had no idea.
Anyway, the Adorable knits has a great cable hat with earflaps that I thought would look great for a teen...without the pom pom of course.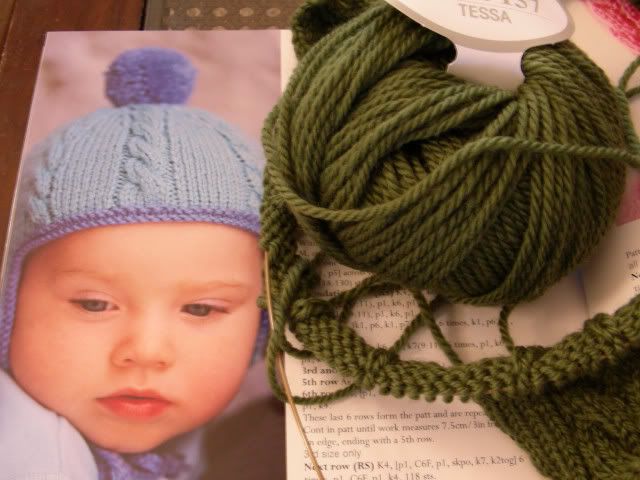 I am using some leftover superwash wool from that debbie bliss cabled jacket I made my niece...the green is quite nice. I also have some tan that I could trim it in. After a couple gauge problems, I finally am on a roll with it.
Check out this cabled cardigan from the ros badger book...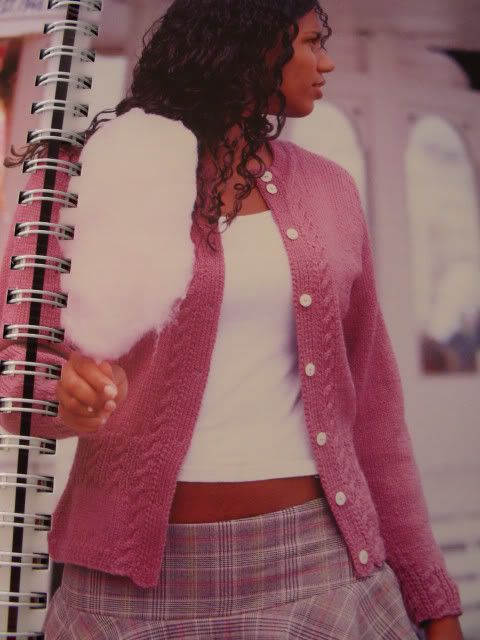 NOT into the outfit...but the sweater is simple with nice details...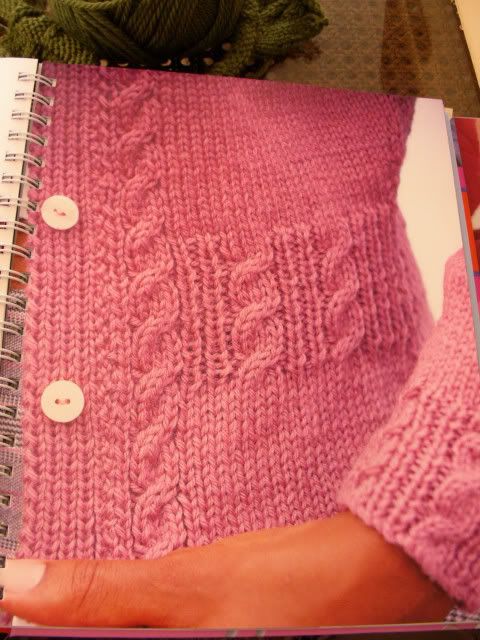 I have some rowan calmer in cream in the stash that I think will work....oh to start knitting for myself again.....*sigh*