I am a little late on
the reveal
....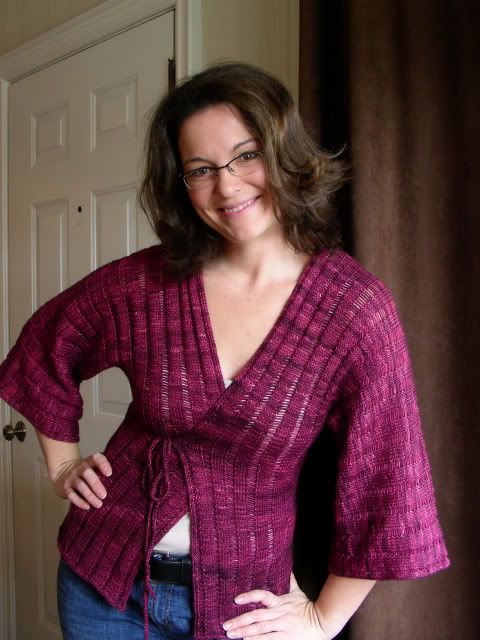 Started:
August 16, 2006
Finished:
September 6, 2006
Yarn:
Sundara's Sport Merino burgundy over raspberry
Pattern:
Tatami

Adjustments:
I did knit it as is for the purpose of test knitting. Then, I shortened the ties and tied on the inside of the sweater and then on the sideseam on the outside. I didn't like the ties all wrapped around me. I find it more flattering this way.
The pattern was simple to knit. I do love knitting all in one piece....but for some reason it seems to take longer.
The yarn is absolutely fabulous. I am so grateful to be able to do some test knitting for Sundara...you would have to be crazy to not work with this yarn!